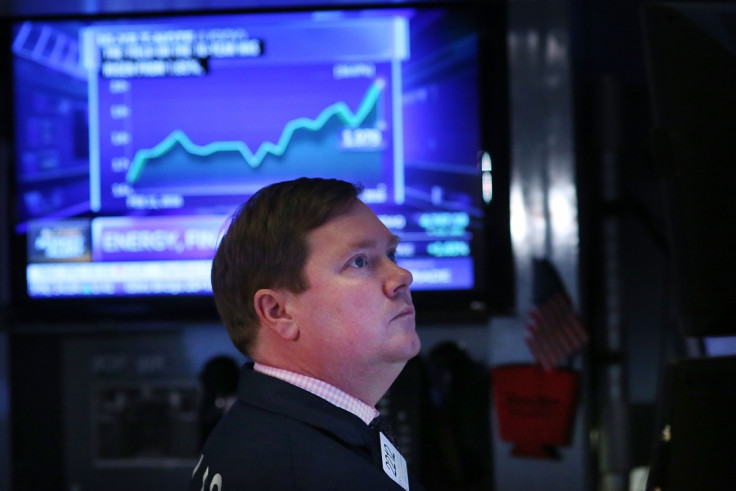 It was a mixed picture as US stocks closed on 14 March, with the Dow Jones Industrial Average reaching a new high for 2016 while the S&P 500 was weighed down by losses in the materials and energy sectors.
The Nasdaq Composite also managed to eke out gains after trading in the red for the majority of the day. The stocks largely managed to shake off the decline in oil prices ahead of the Federal Reserve's meeting this week.
The Dow Jones closed up 15.82 points, or 0.1%, to settle at 17,229.13. According to MarketWatch, the blue-chip index was influenced by more than 1% gains in Boeing Co (+0.13%), Nike Inc (+1.22%) and McDonald's Corp (+1.11%).
The Nasdaq Composite squeezed out a gain of 1.81 points, or 0.04%, to settle at 4,750.28. A rise in stocks of Amazon, Starbucks and Gilead Sciences contributed to the gains.
"You're starting to see some of the Nasdaq and Nasdaq 100-type stocks lead the way higher," Adam Sarhan, CEO of Sarhan Capital, said to CNBC. "To me it feels like this is late in the game. People being positive ahead of BOJ and the Fed. ...They don't want to be left out."
According to CNBC, the Bank of Japan is expected to conclude its meeting overnight ET and the Federal Open Market Committee will launch its two-day meeting on 15 March.
The S&P 500, which went positive briefly during late trade, dropped 2.55 points to settle at 2,019.64. Just one session before, the index had reached a 2016 high of 2,022.19. MarketWatch reported that six of the 10 main sectors closed lower, with energy and materials closing down more than a half a percent lower each.
Oil prices plunged 3.4% and settled at $37.18 (£26.03, €33.48) a barrel, surrendering the previous week's gains. "We're kind of reaching toward bottom on oil, so there's kind of a sigh of relief that a lot of the bad news has already been digested," said Karyn Cavanugh, market strategist at Voya Investment Management.
Iranian News Agency Shana quoted Russian Energy Minister Alexander Novak as saying Russia accepted Iran's right to increase oil output post sanctions. During the weekend, the country's oil minister, Bijan Zanganeh said Iran would participate in discussions with fellow procedures about a possible oil production freeze after its own output reached 4m barrels a day.
Treasury yields closed off session lows, with the 2-year yield at 0.96% and the 10-year yield at 1.97%. The US dollar index traded higher, with the euro at $1.1085 and the yen at 113.82 yen against the greenback. Meanwhile, gold futures settled down $14.30 at $1,245.10 an ounce.
In Asia, stocks ended in positive territory, with the Shanghai Composite closing 1.8% higher and Japan's Nikkei 225 ending up 1.74%. In Europe, the STXE 600 closed up 0.71% and Germany's DAX ended 1.62%.