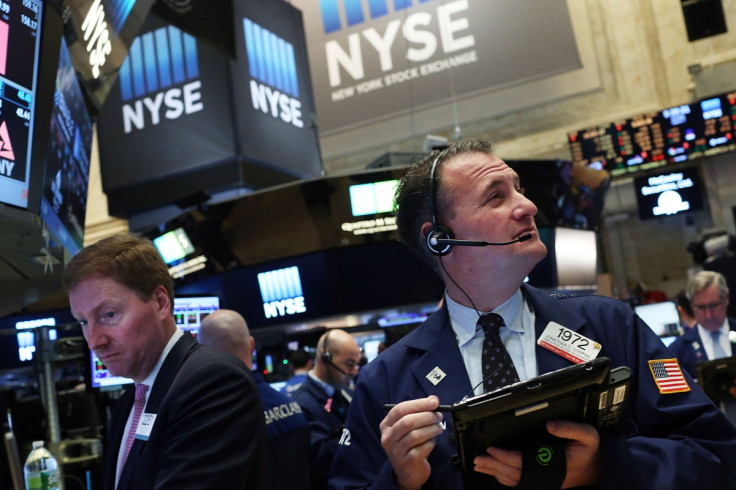 The Dow Jones Industrial Average and S&P 500 managed to make minor gains on 7 March to extend their winning streak to five straight sessions. However, the Nasdaq Composite, weighed down by losses in the technology sector, ended lower.
The Dow Jones Industrial Average surged 67.18 points, or 0.40%, to settle at 17,073.95. Chevron Corp (-0.02%), Caterpillar Inc (-0.15%) and Exxon Mobil Corp (-0.08%) contributed to gains. While Visa (-2.90%) and Nike (-3.20%) weighed heavily.
The S&P 500 closed up 1.7 points, or 0.09%, settling at 2,001.76. Six of its 10 main sectors closed higher, according to MarketWatch. However, losses in technology and consumer stocks offset gains in the energy and material sectors. Information technology ended down 0.7% to be the biggest contributor to declines. The S&P 500 index has reduced its year-to-date loses to 2.1% from over 10% earlier in the year.
Meanwhile, the Nasdaq Composite plunged 8.77 points, or 0.19%, to settle at 4,708.25. Losses by Netflix Inc (-6.0%), Facebook Inc (-2.45%) and Google (-2.21%) weighed heavily.
According to MarketWatch, the continued rally by the major averages in the past three weeks has some analysts concerned. "Stocks are climbing because it looks like oil is stabilising and recent economic data indicated that there is no risk of an imminent recession, but I would caution against following this momentum as earnings growth is still negative," Karyn Cavanaugh, market strategist at Voya Investment Management, said.
Cavanaugh added: "If you look at the S&P 500, it is currently down about 2% year-to-date, when fourth quarter earnings are down 8%. A rally over the past three weeks suggests investors became a little too euphoric." The market strategist said she does not believe the market is in the middle of a bear market.
Crude oil prices also made gains on Monday (7 March), with Brent crude topping $40 a barrel for the first time this year and WTI settling up $1.98 at $37.90 a barrel. The US dollar index traded lower, with the euro rising above $1.10. Treasury yields were up, with the 2-year yield near 0.91% and the 10-year yield near 1.90%. Meanwhile, gold settled down $6.70, or 0.5%, at $1,264 an ounce.
Abroad, European stocks struggled, with losses for banks and oil stocks leading a decline for Stoxx Europe 600, which closed down 0.25%. In Asia, markets were mixed. Japan's Nikkei 225 plunged 0.61%, while the Shanghai Composite surged 0.81%, led by Chinese Premier Li Kequiang's announcement of a 2016 target GDP growth range of between 6.5% and 7%.