US market close: Stocks continue rally as jump in oil prices leads energy higher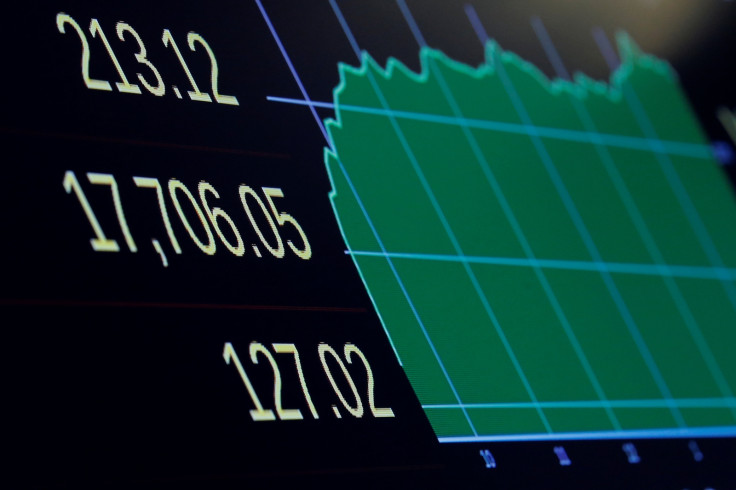 US stocks continued to rally on Wednesday (25 May), with a rise in oil prices to above $49 a barrel leading gains in the energy sector. The three major averages closed more than half a percent higher, with the Dow Jones rising for a second session in a row. Investors are now awaiting comments from Federal Reserve Chair Janet Yellen, who is expected to deliver remarks at Harvard on Friday 27 May.
The Dow Jones Industrial Average rose 145.46 points, or 0.8%, to close at 17,851.51. A 2.3% rise in Goldman Sachs Group Inc and 2.25% jump in IBM Corp stocks led the blue-chip gauge's gains for the day.
The S&P 500 was up 14.48 points, or 0.7%, to settle at 2,090.54 for its highest close since 27 April, MarketWatch noted. Nine of the S&P's 10 major sectors closed in positive territory, with utilities the only sector settling in negative territory after dropping 0.3%. The energy, materials and financial sectors traded more than 1% higher.
Meanwhile, the Nasdaq Composite advanced 33.84 points, or 0.7%, settling at 4,894.89.
US crude futures closed $0.94 (£0.64;€0.84) higher at $49.56 (£33.72;€44.42) a barrel. The gains came on the heels of the EIA's weekly crude inventory report, which showed a drawdown of 4.23 million barrels. According to CNBC, WTI last traded above $50 (£34.02;€44.82) a barrel in mid-October 2015.
Kristina Hooper, US investment strategist for Allianz Global Investors, told MarketWatch that a combination of stronger crude prices and rising expectations that the Fed will push through a rate hike this summer has helped buoy sentiment. "The market seems to be embracing the greater likelihood of a Fed rate hike in June, viewing the possibility of it as a vote of confidence for the American economy," Hooper said.
"A big part of this rally is central-bank induced," noted Quincy Krosby, market strategist at Prudential Financial. Krosby told MarketWatch that the fact that financials are leading the rally suggests that investors are betting a possible rate hike will propel the Treasury's 10-year yield higher, thus elevating bank profitability.
The US dollar index traded a touch lower, with the euro near $1.116 and the yen near 110.2 yen against the greenback as of 2.27pm EDT/7.27pm BST. Treasury yields were also lower, with the 2-year yield around 0.90% and the 10-year yield near 1.86%. Gold futures for June delivery dropped $5.40 (£3.67;€4.84) to settle at $1,223.80 (£832.66;€1,096.94) an ounce.
Overseas, European stocks closed up, while Asian markets closed mostly higher. In Europe, the German DAX closed 1.5% and the FTSE 100 rose 0.70%. In Asia, Japan's Nikkei 225 closed up 1.57% and the Hang Seng up 2.71%. However, the Shanghai Composite closed mildly lower.
© Copyright IBTimes 2023. All rights reserved.