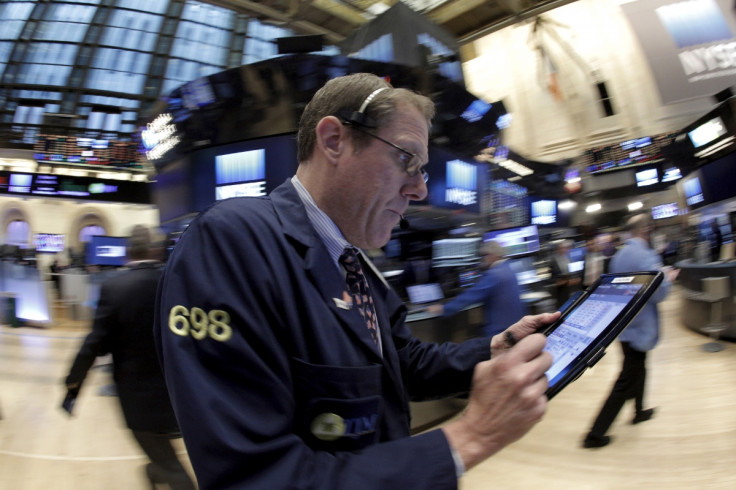 Following the biggest three-day gains since August, US stocks closed lower on 18 February, with investors eyeing stabilising oil prices. Terry Sandven, chief equity strategist at US Bank Wealth Management, said, "I think we're in trading-range market. I think there's a need for time to indicate oil is stabilising at current levels."
According to CNBC, US crude oil features managed to close with slight gains of 11 cents, settling at $30.77 (£23.55) a barrel. Weekly crude inventories rising by 2.1M barrels helped with gains.
Nasdaq composite and the S&P 500 gave up opening gains and closed down 1% and 0.47, respectively. Major tech companies closed down, contributing to the Nasdaq composite's decline, with iShares Nasdaq Biotechnology ETF (IBB) closing down 2.59%, Apple down 1.9% and Netflix down 4.5%.
Meanwhile, the Dow Jones industrial gave up 40 points, or 0.25%, despite gains from IBM, which closed up 5% for its biggest daily gain since July 2011. Morgan Stanley upgraded IBM from "equal-weight" to "overweight" and raised share prices from $135 to $140 based on under appreciation of IBM's increased focus on analytics and cloud businesses, CNBC reported.
"I think we've had a really, really powerful three-day runup," Peter Coleman, head trader at Convergex, told CNBC. "We're due for some profit-taking and I think that's what you're getting today." Despite Thursday's (18 February) losses, the major US averages were up over 2.5% for the week so far and are on pace to have their best week since November.
The markets in Asia continued to rally, with Japan's Nikkei 225 and China's Hang Seng rising more than 2%. Although the Shanghai composite closed lower, it held gains of 3.6% for the week thus far. In Europe, the stocks came off highs and closed mixed, CNBC noted.
Treasury yields declined, with the 2-year yield closing down 0.7% and the 10-year yield at 1.74%. According to CNBC, the US dollar index held higher, with the yen at 113.25 yen against the greenback and the euro at $1.109.