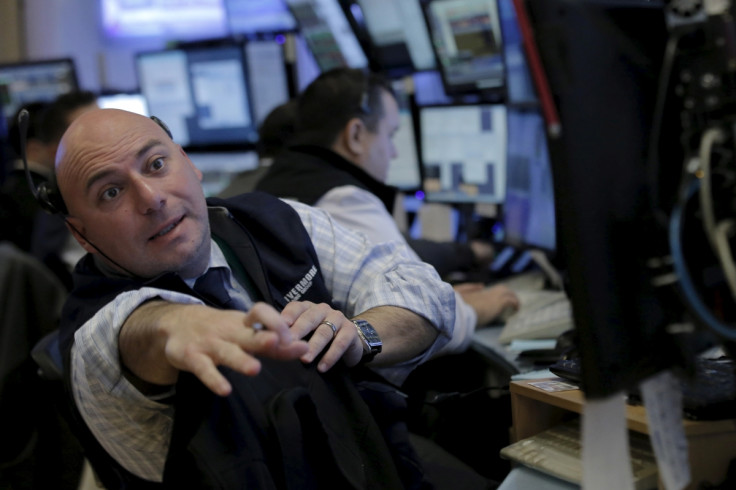 US stocks ended higher on 6 April, with the Dow Jones Industrial Average closing higher following the release of the Fed meeting minutes. The minutes from the 15-16 March meeting revealed "several" officials argued against an interest-rate hike in April.
According to MarketWatch, US central bank officials could not agree on whether the low inflation would reach the Fed's 2% target level. "Markets should take the dovish Fed as a positive," said Karyn Cavanaugh, senior market strategist at Voya Financial. "Essentially, Fed Chair Yellen is putting a floor on the market, which is needed given how bad the earnings for the first quarter are going to be."
Participants in the meeting suggested "heightened global risks and the asymmetric ability of monetary policy to respond to them warranted caution in making adjustments to the stance of US monetary policy," the minutes revealed.
The Dow Jones rose 112.73 points, or 0.64%, to settle at 17,716.05. Chevron and Pfizer, which ended its merger with Allergan, were the greatest contributors to gains while General Electric led decliners. Meanwhile, the S&P 500 added 21.49 points, or 1.05%, to finish at 2,066.66, with the health care (up 2.65%) and energy (up 2.1%) sectors contributing to gains.
"Healthcare and energy both up, leading the S&P. That's something that hasn't happened in a long, long time," noted Marc Chaikin, CEO of Chaikin Analytics.
The Nasdaq Composite also closed higher, adding 76.78 points, or 1.59%, to settle at 4,920.72. The tech-heavy average was helped by gains in Amazon stocks and Apple, which jumped 2.7% and 1.05% respectively. iShares Nasdaq Biotechnology ETF (IBB) rose 5.96% for its best session since 9 August 2011.
US crude oil futures inched up $1.86, or 5.2%, to settle at $37.75 a barrel after weekly crude inventories from the EIA showed a drop of 4.9 million barrels.
The US dollar index held off session lows, with the euro at $1.14 and the yen at 109.7 yen against the greenback, CNBC reported. Treasury yields bounced back from declines on 5 April to close slightly up, with the 2-year yield at 0.74% and the 10-year yield at 1.75%. Gold futures for June delivery slumped $5.80 at $1,223.80 an ounce.
Overseas, European markets closed higher while Asian markets were mixed. Japan's Nikkei 225 dropped 0.115 for its first seven-session losing streak since November 2012. The Shanghai Composite also closed down, but the Hang Seng made gains.