France has given up its bid to appoint gay ambassador Laurent Stefanini to the Vatican City. After months of delay, it has finally on 6 April named Stefanini as ambassador to Unesco, the Paris-based cultural agency of the United Nations.
French President Francois Hollande had initially nominated Stefanini as ambassador to the Holy See last year. The Vatican failed to confirm the posting for months, which French and Italian media attributed to his homosexuality.
Normally, a new ambassador's credentials are accepted within a month and a half. However, a prolonged official silence after a nomination is interpreted as a rejection.
Stefanini, who is currently Holland's chief of protocol, had the backing of Cardinal Andre Vingt-Trois, the archbishop of Paris for his nomination in January 2015 as France's envoy to the Vatican. Surprisingly, he had served in the French embassy at the Vatican City from 2001 to 2005.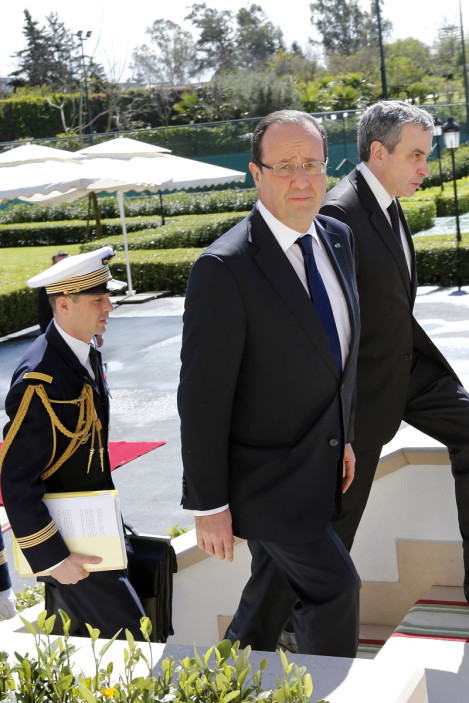 It is not known if Paris will put forward another person for the post. However the Liberation newspaper had last year claimed that the government is unlikely to do so before the next French presidential election in 2017 after the Vatican failed to confirm Stefanini's nomination.
Last year, the French Catholic newspaper La Croix cited an unnamed source as saying that the Vatican considered it a "provocation" that France's socialist government had proposed a gay man for the post. France legalised gay marriages in 2013.
Although the new Pope Francis has taken on a more sympathetic and open manner with the gay community, he still maintains the Catholic Church's teaching on homosexuality. The Pope has said that he could not judge gay people with good will who were seeking God. He has also met members of a Catholic gay rights group in the Vatican.
Despite this, there has been no easing of current Church rules against gay marriages. There are also no signs that he plans to ease the Church's teaching that homosexual acts are sinful, even if homosexuality itself is not, Reuters reported.