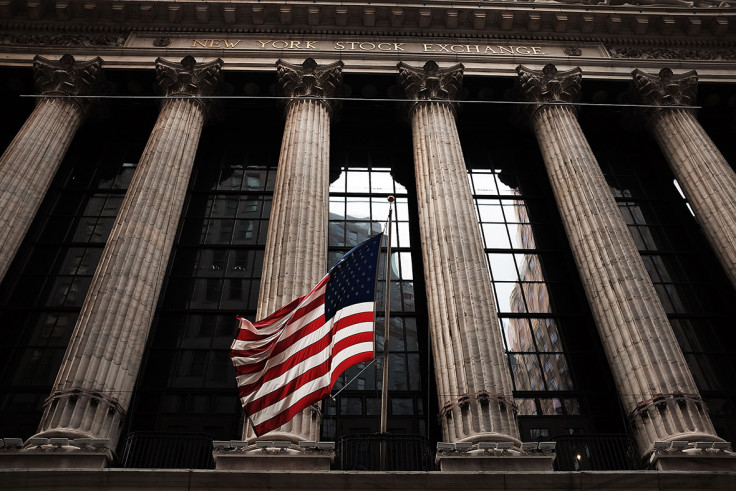 US equity markets edged higher early on 25 February as investors shrugged off an extremely negative session in China but remained wary of a fresh bout of volatility in oil prices.
Shortly after the opening bell, the Dow Jones Industrial Average was up 0.47% to 16,562.52 while the S&P 500 and the Nasdaq were respectively 0.42% and 0.34% higher as Wall Street tentatively built on the previous session's gains.
Having moved into the black late on 24 February, oil prices fell again, with Brent crude dropping 0.64% to $34.19 (£24.51, €31.06) a barrel, while West Texas Intermediate lost 1.01% to $31.43 a barrel.
"While oil prices have stabilised, any significant moves in the commodity will still likely dictate direction in risk assets," said Brenda Kelly, analyst at London Capital Group. "With the supply glut still a major factor and no real solution forthcoming, the trajectory over the short to medium term points to lower prices."
Elsewhere, China's Shanghai Composite Index closed lower by 6.41% on liquidity concerns, dragging Hong Kong's Hang Seng Index with it, while European stocks surged as the main benchmarks were all up by over 2% by mid-afternoon.
On the macroeconomic front, the number of unemployment benefits claimants in the US rose by 10,000 to 272,000 in the week to 20 February, slightly above the 270,000 reading analysts had expected but still close to post-recession lows.
The four-week average of new claims, which is considered a somewhat more reliable gauge as it strips away the volatility contained in the weekly report, declined 1,250 to 272,000, the lowest level since early December 2015.
"Claims are consistent with continued rapid growth in payrolls and a further decline in the unemployment rate, which is already at the Fed's non-accelerating inflation rate of unemployment estimate," Pantheon Macroeconomics analyst Ian Shepherdson said. "But markets think rates won't rise this year. Something has to give."
Meanwhile, orders for durable goods rose 4.9% month-on-month in January, marking the biggest gain in 10 months and exceeding analysts' expectations for a 3.5% gain, while orders for core durable goods rose 3.9%, reversing a 3.7% decline in the previous month.
The figure, however, means orders for core long-lasting goods are 3% lower year-on-year, which reflects a slowdown in business investment.
Steve Murphy, US economist at Capital Economics, said: "The details of the report bode well for equipment investment in the first quarter and the risks to our estimate that first-quarter GDP will be around 2.5% annualised now appear to lie on the upside."
Investors were also sifting through a host of earnings reports, which saw Best Buy climb just under 2% after its profit beat expectations, while specialty department store Kohl was also on the front foot after its like-for-like sales met consensus.