US market round-up: Dow Jones falls 1.14% as oil prices falter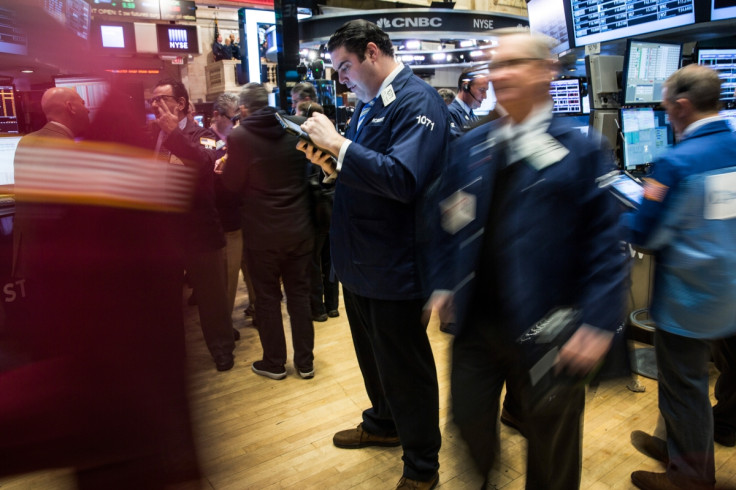 US stocks c;losed lower on 23 February, with the Dow Jones industrial average closing down 1.14%. Discouraging comments by Saudi Oil Minister Ali al-Naimi regarding oil production cuts led to poor performances across the board.
Speaking at the CERAWeek energy conference, al-Naimi said that the proposed production cuts will not happen. However, producers are expected to meet in March to negotiate an output freeze, CNBC reported. "I think today it was high hopes around the oil minister," said John Canally, chief economic strategist at LPL Financial. "I think the market now wants to see a cut. The markets are looking for that next step — well you froze production, let's cut it," he added.
The Dow Jones industrial average tumbled 188.88 points, or 1.14%, settling at 16,431.78, MarketWatch reported. Declines in Goldman Sachs, JPMorgan Chase and Chevron contributed to the decline, while Home Depot was the top gainer after encouraging earnings, CNBC noted.
The S&P 500 failed to break the 1,950 resistance level after shedding 24.23 points, or 1.25%, to settle at 1,921. Losses by the S&P were led by materials, down 2.4%, energy, off 3.2%, and financials, which dropped 1.8%. According to MarketWatch, only the utilities sector ended up on 23 February, but by less than 0.1%.
The Nasdaq Composite dropped 67.02 points, or 1.5%, to settle at 4,503.58. Declines in top tech names contributed to declines in the Nasdaq, particularly Apple, Microsoft and Amazon. Microsoft experienced the biggest decline at 2.79% to settle at 51.18. Apple dropped 2.26% to 94.69, while Amazon fell 1.17% to 552.94.
"We had a pretty good amount of economic data last week, the majority of which was pretty positive, which I think helped push the market higher, but primarily it's oil doing," explained Randy Frederick, managing director of trading and derivatives at Charles Schwab. "Even the perception of some sort of a cut in production when you're at record high levels gives you some hope that prices will move higher."
Investors' concerns were also influenced by a decline in a popular gauge of consumer confidence, which declined to a seven-month low this month, MarketWatch reported. Jack Ablin, chief investment officer at BMO Private Bank, explained it was a concerning sign that consumers may hold off on spending.
"To me, confidence is that connection between pump prices and anticipated spending," Ablin told MarketWatch. "We need confidence to spend the money, otherwise we're saving it."
According to CNBC, treasury yields held lower, with the 2-year yield at 0.73% and the 10-year yield at 1.74% as of 2.48pm EST/7.48pm GMT. The National Association of Realtors announced sales of existing homes went up 0.4%, to a seasonally adjusted annual rate of 5.47m.
The US dollar traded higher against major world currencies, CNBC noted. The euro hit $1.102 while the yen traded lower at 112.08 yen against the greenback. Gold futures, meanwhile, closed up 1.31%. European and Asian markets also closed lower on 23 February, with European stocks influenced by growing concerns of Brexit.
© Copyright IBTimes 2023. All rights reserved.