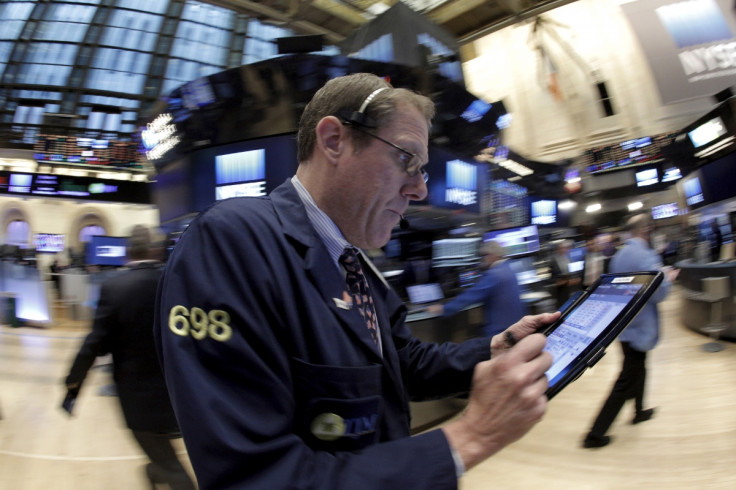 US equity markets were largely flat early on Monday (29 February),stopping just short of following their Asian and European counterparts into the red following a somewhat disappointing end to the G20 meeting over the weekend.
Shortly after the opening bell, the Dow Jones Industrial Average was up 0.07% to 16,650.79, while the S&P 500 and the Nasdaq were respectively 0.03% and 0.12% higher.
The G20 meeting in Shangai ended over the weekend with policymakers from the member countries indicating they would "use all policy tools" to ensure growth is strengthened and investment boosted in a bid to bring stability in financial markets, but analysts said the commitment sounded like hollow words.
"There were no details on what extra fiscal measures could be taken to help complement central bank policy, as policymakers went on to suggest that market concerns about future growth prospects were overblown," said Michael Hewson, chief market analyst at CMC Markets UK.
"This lack of any significant positive outcome from the G20 looks set to weigh markets."
As a result, Asian stocks fell, with the Shanghai Composite Index and Japan's Nikkei falling 2.86% and 1% respectively, while European equities were mixed, with London's FTSE 100 and Germany's Dax in the red by mid-afternoon, while France's CAC 40 was marginally in the black.
"Equity markets are lacking the bullish conviction that dominated late last week,back from their highs, disappointed at the absence of concrete proposals from the weekend's G20 meeting of finance ministers in Shanghai," said Michael Van Dulken, head of research at Accendo Markets.
"Equities have understandably spiked higher on news that China has cut its bank Reserve Ratio Requirement (RRR), following further depreciation in the renminbi currency overnight which shows its intention to do more, however, the gains may have already run their course."
Elsewhere, oil prices gained ground, with Brent crude edging 1.68% higher to $35.70 (£25.72, €32.79) while West Texas Intermediate climbed 1.21% to $31.18 a barrel.
On the company front, flooring retailer Lumber Liquidators Holdings plunged after posting a wide-than-expected loss. Meanwhile Valeant Pharmaceuticals International fell sharply after announcing it would reschedule its earnings call, which was originally scheduled for 29 February, after group chief executive Michael Pearson has returned from medical leave.