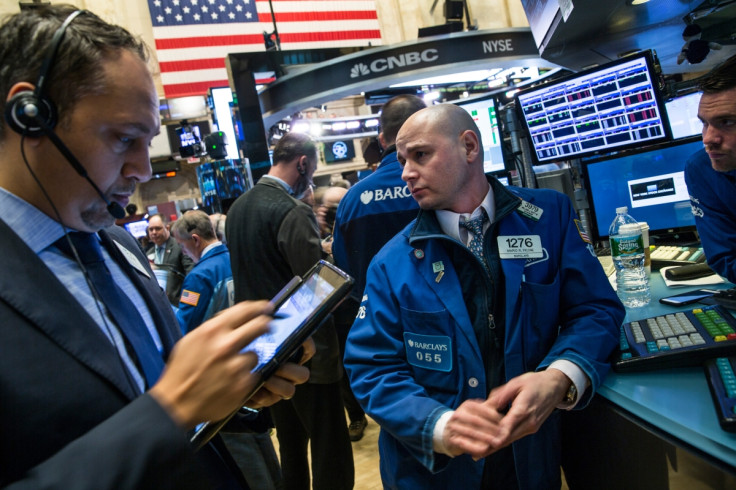 US stocks continued to rebound on 25 February, closing with significant gains after Venezuela confirmed major oil producers would meet in March. The major averages extended gains from the day as oil prices rose, briefly surging 3% near $33 a barrel.
The Dow Jones Industrial Average jumped 212.37 points, or 1.29%, to settle at 16,697.29. MarketWatch reported all 30 of the Dow's components closed the day in positive territory, with United Technologies and Goldman Sachs contributing the most to gains. United Technologies closed up 4.76%, while Goldman Sachs rose 1.82%.
The S&P 500 surged 22 points, or 1.13%, settling at 1,951.70. Those gains were led by financials, up 1.4%, and tech, up 1.3%. CNBC reported that the S&P 500 traded around 0.8% higher. Energy weighed and was the only sector to hold a bit lower.
"I think (the earlier decline was) profit taking. I think we're at a little bit of an inflection point here, looking for a new catalyst," Tom Wright, director of equities at JMP Securities, explained. He added, "When energy stocks found some stability, the financials got really soft and that was a concern. The financials are OK since then and we'd like to see a much bigger bounce in the financials to gain more confidence."
The Nasdaq Composite, meanwhile, closed up 40 points, or 0.87%, to settle at 4,582.21. According to CNBC, those gains were led by Apple and other major tech stocks, which were able to eliminate earlier losses. Apple closed up 0.69% to 96.76, while Google rose 0.88% to close at 705.75.
US crude oil futures surged, settling up 92 cents, or 2.86%, at $33.07. Gains occurred after Bloomberg reported that Venezuela's oil minister Eulogio Del Pino said Venezuela, Saudi Arabia, Russia and Qatar had agreed to meet in March. Despite sparking a stock-market rebound, the moves are "unlikely to drive [equity] markets higher in a sustainable way" while the oil market has a surplus of supply and no major oil producer is willing to cut production, Karyn Cavanaugh, market strategist at Voya Investment Management told MarketWatch.
Treasury yields closed lower, with the 2-year yield at 0.73% and the 10-year yield at 1.71%. Meanwhile, the US dollar index did not change much, with the euro at $1.10 and the Yen at 112.73 against the greenback, CNBC reported.
The overnight dive in the Shanghai composite, which plunged 6.4%, weighed as well. The Hang Seng also saw declines of nearly 1.6%, while Japan's Nikkei 225 surged 1.4%. In Europe, the Stoxx Europe 600 index rose 2% to end a two-day run of losses.