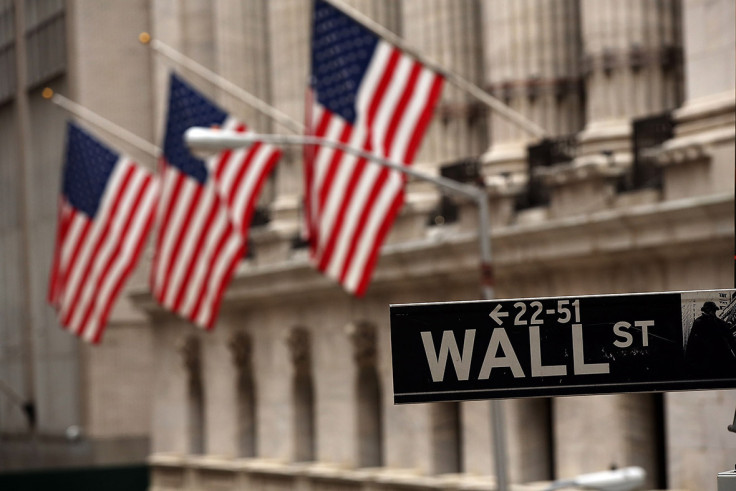 US equity markets gained ground early on Friday (26 February) putting Wall Street on course for a sizeable weekly gain, with investors buoyed by strong performances in Asian and European markets.
Shortly after the opening bell, the Dow Jones Industrial Average was up 0.57% to 16,792.42, while the S&P 500 and the Nasdaq were 0.57% and 0.79% higher respectively, extending the previous session's gains which saw the three main benchmarks rise approximately 1%.
Investors were boosted by a sharp rebound in oil prices, with West Texas Intermediate and Brent crude both gaining more than 3%, the former gaining 3.02% to $34.10 (£24.45, €30.94) a barrel, while the latter rose 3.47% to $36.56 a barrel.
"An oil price back at technical resistance highs is also helping buoy sentiment into the end of the week, along with a small rebound in commodities prices," said Accendo Market's head of research Michael Van Dulken.
"It now seems that simply announcing a meeting [between Saudi Arabia, Russia, and Qatar], as suggested by Venezuela's oil minister is enough to make Oil prices rally."
On the macroeconomic front, the Commerce Department revised US gross domestic product to an annualised 1% growth in the fourth quarter, compared to a previous estimate of 0.8%, while third quarter GDP rose 2%. The revision came as a surprise to analysts who had expected no change.
"While the upward revision to headline GDP growth is better than nothing, particularly as the consensus forecast was for a downward revision to 0.4%, the bottom line is that fourth-quarter GDP growth was still pretty modest," said Paul Ashworth, chief US economist at Capital Economics.
"Nevertheless, it still appears that first-quarter GDP growth is on track to rebound to a very healthy 2.5% annualised or higher, which should dampen any concerns about an imminent recession."
Elsewhere, Asian stocks ended the final session of the week in positive territory, with Hong Kong's Hang Seng and the Shanghai Composite Index gaining 2.52% and 0.95% respectively. Meanwhile, European extended the previous session's rally as the region's main benchmarks were all between 1% and 2% higher by mid-afternoon.
JC Penney was among the standout winners early in the US session, as shares in the department store chain jumped more than 13% after the group posted better-than-expected results late on Thursday (25 February).
Clothing retailer Gap and sportswear brand Footlocker were both in the red, the former after delivering full-year guidance which fell below expectations, while the latter fell despite reporting quarterly figures that beat Wall Street's consensus.