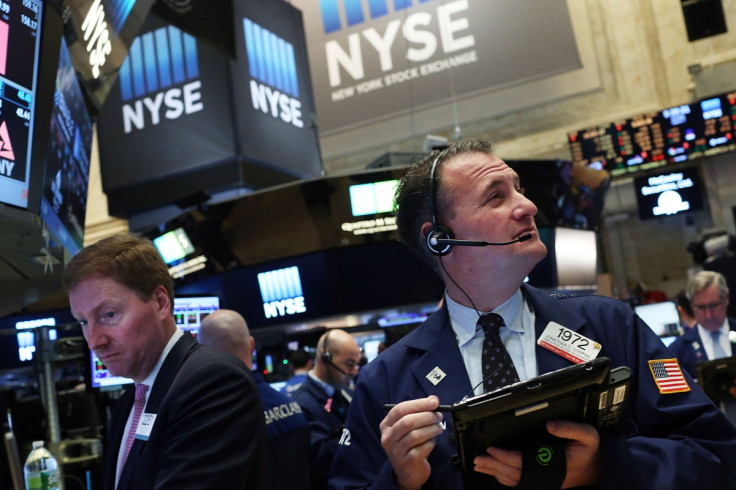 US equity markets moved higher early on Wednesday (9 March), with investors buoyed by a rally in oil prices and by solid gains in Europe.
Shortly after the opening bell, the Dow Jones Industrial Average was up 0.35% to 17,023.00, while the S&P 500 and the Nasdaq were 0.37% and 0.13% higher respectively as Wall Street looked to rebound after snapping a five-day winning streak in the previous session.
Oil prices reversed Tuesday's losses and moved higher, with West Texas Intermediate gaining 2.09% to $37.28 (£26.26, €34.05) a barrel, while Brent crude rose 2.17% to $40.53 a barrel.
On the company front, shares of Blue Buffalo Pet Products surged after the natural pet-food company posted better-than-expected results on 8 March, while Valeant Pharmaceuticals International gained after news the drugmaker was in talks to add new board members, including a senior executive from Bill Ackman's Pershing Square Capital Management LP, one of its major shareholders.
Investors await ECB decision
US investors were also eagerly awaiting a press conference from the European Central Bank (ECB), scheduled for 10 March, in which the bank is widely expected to push its deposit rate further into negative territory and to expand its quantitative easing programme.
"[ECB president Mario] Draghi wouldn't dare disappoint again would he?" said Michael Van Dulken, head of research at Accendo Markets. "The fact that European futures held up so well overnight is, in our view, reassuring in itself, suggesting optimism that a mix of bold action and soothing rhetoric will give bullish sentiment the fillip it needs after understandably waning lately."
Elsewhere, Asian stocks ended mostly in the red, with Japan's Nikkei losing 0.84% and China's Shanghai Stock Exchange sliding 1.34%. European stocks, however, were comfortably in the black by mid-afternoon, with Germany's Dax, France's CAC 40 and the Pan-European Stoxx 600 all up 1%, while London's FTSE 100 was 0.47% higher.