US market report: Dow and Nasdaq rally as Wall Street follows Asia's recovery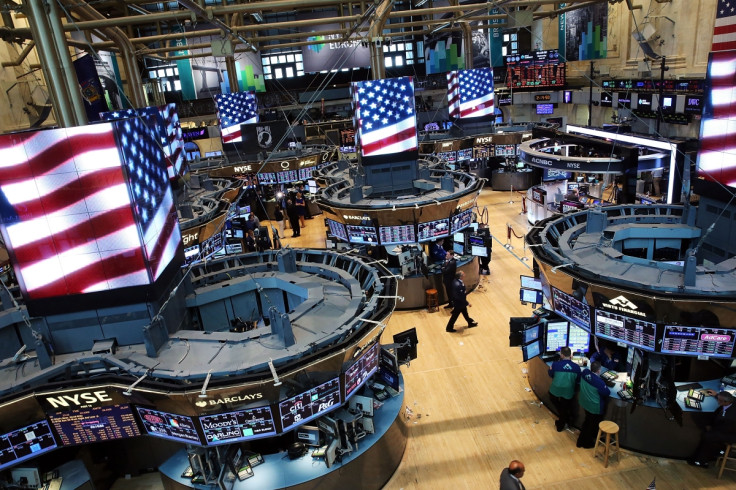 US equity markets turned sharply north during early morning trade on Tuesday (19 January), as Wall Street looked to follow its global counterparts to overcome the worst 10-session start to a year in its history.
Shortly after the opening bell, the Dow Jones Industrial Average was up 0.97% to 16,142.58, while the S&P 500 and the Nasdaq were respectively 1.05% and 1.23% higher, as markets re-opened after a three-day weekend following Martin Luther King's Day.
Earlier on Tuesday, Asian equity markets posted strong gains, with the Shanghai Composite Index and Hong Kong's Hang Seng Index gaining 3.22% and 2.07% respectively, while Japan's Nikkei 225 index closed 0.55% higher.
The gains in Asia came despite largely disappointing gross domestic product figures from China, which showed the world's second-largest economy grew at its slowest pace since 1990 in the final three months of 2015. China's economy grew by 6.8% in the fourth quarter of 2015, lower than third quarter's 6.9% growth and 2014's same-period growth of 7.3%.
"The markets may have been relieved that the numbers were not as bad as they could have been, given the challenges facing the economy during this period of transition and slowing global growth," said Oanda's senior market analyst Craig Erlam.
"While the figures will undoubtedly be called into question and the slowdown in other key sectors have been a factor, we should take comfort from the fact that the economy is transitioning away from manufacturing and exports and towards consumption as planned and still performing well in this challenging global economic environment."
Elsewhere, European stocks followed Asian markets and were firmly in positive territory, while oil prices staged a steady rebound, with Brent crude climbing 3.35% to $29.54 (£20.78, €27.19) a barrel, while West Texas Intermediate gained 2.13% to $29.58 a barrel.
On the macroeconomic front, the only release of note is a January report for the National Association of House Builders, which is scheduled for 10am EST (3pm GMT).
A number of Wall Street heavyweights posted quarterly results ahead of the opening bell, including banking giants Morgan Stanley and Bank of America. The former gained over 3% after its profit beat expectations, while the latter rose over 1% after its quarterly earnings topped Wall Street's forecast.
Delta Airlines was also up over 3% despite revealing its revenue and profit both fell short of estimates, while healthcare insurer UnitedHealth Group gained almost 2% after posting better-than-expected fourth quarter results.
© Copyright IBTimes 2023. All rights reserved.