US market report: Dow and Nasdaq plunge amid poor economic data as oil prices tumble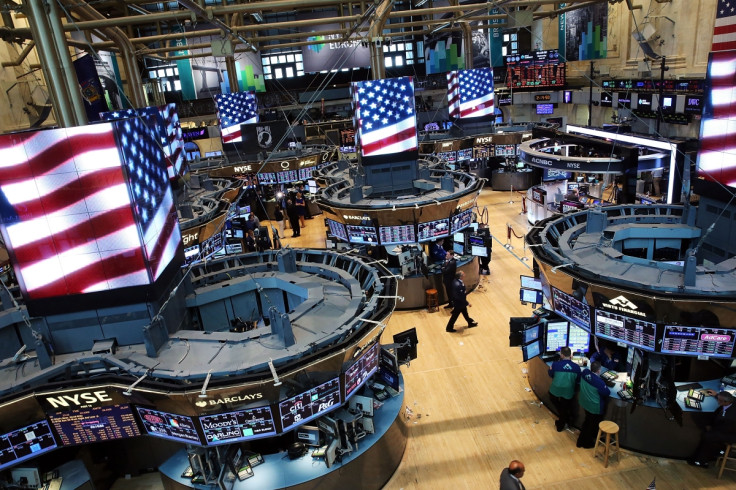 US stocks were firmly in negative territory early on Friday 15 January as Wall Street came to terms with a fresh decline in crude prices, which dipped below the $30 (£20.9,€27.5) a barrel, while Chinese stocks entered bear market.
Shortly after the opening bell, the Dow Jones Industrial Average was down 2.13% to 16,030.75, while the S&P 500 and the Nasdaq were 2.04% and 2.39% lower respectively.
Oil prices relinquished the small gains registered in the previous session and plunged below $30 a barrel, with Brent crude losing 3.5% to $29.83 a barrel, while West Texas Intermediate lost 5.23% to $29.63 a barrel.
"Brent crude has once again dipped below $30, regardless of rumours that an emergency OPEC meeting might be convened," said IG's market analyst Alastair McCaig. "At these prices, there remains only a handful of nations capable of producing oil at cost-effective levels, and even those have profit margins that leave little to excite."
The slump in oil prices came as Chinese stocks entered a bear market – defined by a 20% decline from its most recent high – which in turn dragged stocks lower across the region, while European stocks were also in negative territory.
A raft of rather disappointing economic data did little to lift the morale among investors, after official figures showed retail sales in the US fell 0.1% in the final month of 2015, in line with forecast but down from the previous month's upwardly revised 0.4% gain. Meanwhile, retail sales excluding sales of automobiles and gas were suffered an unexpected slowdown and fell 0.1% compared with analysts' expectations for a 0.2% gain.
"The undershoot to consensus in sales ex-autos in eight months last year demonstrates that forecasters collectively failed fully to account for the impact of falling goods prices on the sales
numbers, which are presented in nominal terms," said Ian Shepherdson, chief economist at Pantheon Macroeconomics.
Producer prices in the world's largest economy fell 0.2% month-on-month in December 2015 in line with expectations and down from the previous month's 0.3% gain. On a year-on-year basis, meanwhile, producer prices slid 1%.
Industrial production fell for the third consecutive month in December 2015, sliding 0.4% compared with analysts' expectations for 0.2% drop, while November's reading was revised down to show a 0.9% fall compared with the initial estimate for a 0.6% decline.
On the corporate front, Wal-Mart was in the red after the retailer announced it will close another 269 stores worldwide, while a number of Wall Street heavyweights published quarterly results before the bell, including Citigroup and Wells Fargo. Shares in the former slid sharply despite better-than-expected results, while the latter was also in the red after its profit beat estimates but revenue fell short of forecast.
© Copyright IBTimes 2023. All rights reserved.