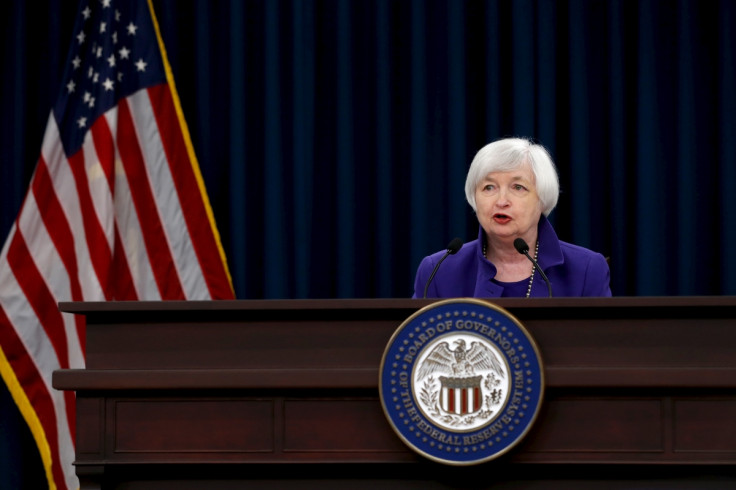 US equity markets gained ground early on Wednesday (10 February) as Federal Reserve Chairwoman Janet Yellen told the US Congress an interest rates hike in March remained on the cards.
Shortly after the opening bell, the Dow Jones Industrial Average was up 0.40% to 16,078.58, while the S&P 500 and the Nasdaq were 0.58% and 0.89% higher respectively as Wall Street took its cue from a rally in European markets, which saw London's FTSE 100, Germany's Dax and France's CAC 40 gain between 0.7% and 2%.
Yellen said that financial conditions "have become less supportive to growth" since the Fed raised interest rates in December and that those conditions could have a negative effect on the US economy. "Should any of these downside risks materialize, foreign activity and demand for US exports could weaken and financial market conditions could tighten further," she added.
Analysts interpreted Yellen's comments as an admission the Fed had lifted interest rates too early as policymakers misread the economic environment in the US. "Nothing had fundamentally changed in December, but the Fed decided to ignore the fundamentals and move US monetary policy to a place that's less supportive of growth," said Accendo Markets' analyst Augustin Eden.
"It now appears the markets chose to ignore the Fed in January, preferring the fundamentals, and the markets were right – they've been reacting to this testimony for the past four weeks."
Ian Shepherdson, chief economist at Pantheon Macroeconomics, indicated that while the US central bank had not ruled out a fresh rates hike, it would not be surprised to see the Fed stay put in March. "Yellen's testimony does not close the door to a March rate hike, given that the meeting is still more than a month away, but if the committee loses its nerve in the face of continued market volatility, no one will be able to say they are surprised," he said.
Elsewhere, while markets in China, Hong Kong and South Korea are closed for the Lunar New Year holiday, which began on Monday, 8 February, Japan's Nikkei fell 2.31% amid ongoing concerns over the health of the European banking sector.
Oil prices wavered throughout the session, with Brent crude gaining 0.91% to $30.60 (£21.11, €27.26) a barrel, while West Texas Intermediate lost 0.39% to $27.83 a barrel, as both benchmarks relinquished most of all the gains they had posted earlier in the day.
On the corporate front, Time Warner edged higher after posting better-than-expected fourth quarter results, while Twitter and Tesla Motors will report after the closing bell.