US markets open: Dow Jones and Nasdaq tumble as oil prices resume slide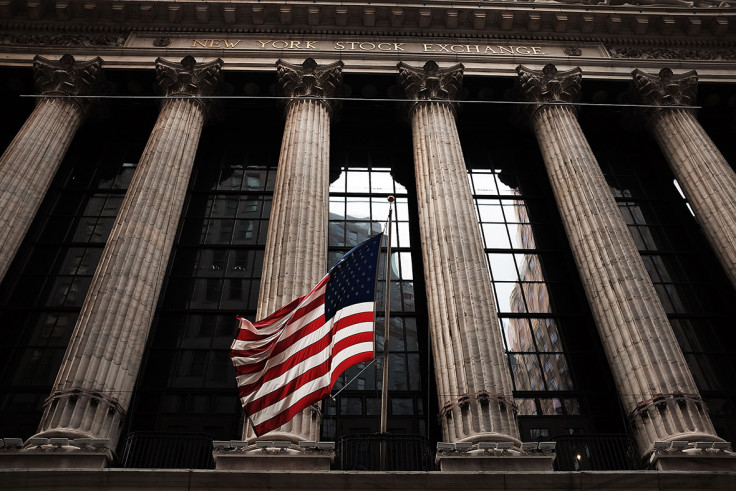 US equity markets kicked off the week on a downbeat note as Wall Street contemplated heavy losses early on 8 February, after oil prices suffered a fresh decline as investors continued to analyse the previous week's mixed jobs report.
Shortly after the opening bell, the Dow Jones Industrial Average was 1.48% lower to 15,965.24 while the S&P 500 and the Nasdaq were down 1.68% and 2.21% respectively after the latter posted a 5.4% weekly drop at the end of the previous week, its biggest seven-day fall in a month.
"With investors looking to mull over Friday's mixed payrolls report attention is now shifting to Fed Chair Janet Yellen's meeting with US lawmakers on Wednesday and Thursday with respect to further clues as to the possible timing of the next rise in US rates," said Michael Hewson, chief market analyst at CMC Markets.
"One thing seems certain, is that further stock market volatility looks likely to keep the Fed on the sidelines."
Oil prices tumbled, with West Texas Intermediate losing 1.54% to $30.42 (£20.93, €27.38) a barrel, while Brent crude slid 0.95% to $33.74 a barrel.
"Crude oil is a beneficiary of the weaker dollar but also better bid on the usual fruitless expectations that oil producers will finally take steps to address the supply glut," said Brenda Kelly, analyst at London Capital Group.
"Saudi Arabia's oil minister Ali al-Naimi discussed cooperation between Opec members and other oil producers to stabilise the global oil market with his Venezuelan counterpart on Sunday."
Elsewhere, trading volumes in Asia were thin as markets in China, Hong Kong and South Korea were closed for the Lunar New Year holiday, while Japan's Nikkei 225 gained 1.10%. Stocks in Europe were firmly in the red, with London's FTSE 100 and the Pan European Stoxx 600 down 1.89% and 2.47% by mid-afternoon, while Germany's Dax and France's CAC 40 were 2.76% and 2.42% lower.
Among individual stocks in the US, shares in Google's parent company Alphabet were down by 1.8%, while Twitter, Facebook and Netflix were all in the red by over 2%.
© Copyright IBTimes 2023. All rights reserved.