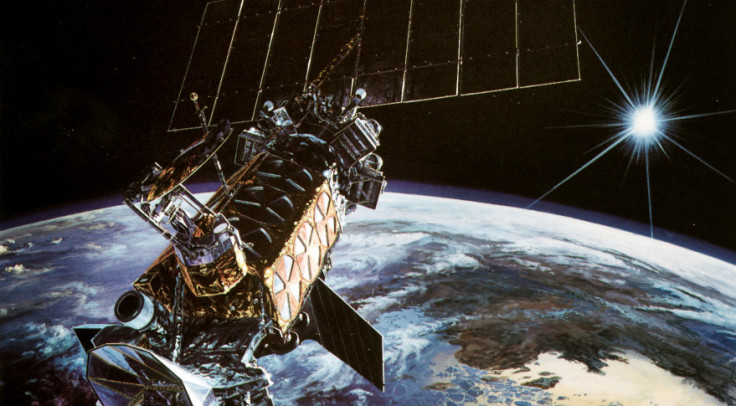 A weather satellite providing real-time weather reports to the US Navy and Air Force shattered into 43 fragments.
The 20-year-old Defence Meteorological Satellite Progam Flight 13 (DMSP-F13) is said to have suffered a "catastrophic event", according to the US Air Force.
The satellite exploded into 43 pieces after a sudden spike in temperature, triggering an "unrecoverable loss of attitude control".
The incident was not revealed to the public even though it happened on 3 February. Details of the event were only publicised after questions were asked by the Space News website.
The first public indication of a problem with DMSP-F13 came from T.S. Kelso, a senior research astrodynamicist for Analytical Graphics' Center for Space Standards and Innovation in Colorado. He noted 25 Februrary that there had been "another debris event with 26 new pieces".
It appears we've had another debris event with 26 new pieces of debris from DMSP 5D-2 F13 launch. Analyzing circumstances now.

— T.S. Kelso (@TSKelso) February 26, 2015
DMSP-13, the oldest continuously operational satellite in the DMSP weather constellation, was in a backup role and its dramatic end is unlikely to have had a major repercussions on US weather forecasting operations.
However it is believed that there are some issues with real-time weather data transmission as a result of it no longer functioning.
The satellite was launched in 1995 and provides weather imagery to Air Force and Navy forecasters.
A new satellite is scheduled for a 2016 launch to join the other six DMSPs which are in orbit.