A sandstorm engulfed parts of Israel and Egypt, causing the worst air pollution in years, while high waves and powerful winds battered the coast of Lebanon.
The sandstorm, made up of dust carried from the Sahara Desert, enshrouded Cairo for a second day. The sandstorm hit Egypt after unusually warm and sunny weather for a February day. The sky over downtown Cairo turned yellow and blotted out the sun, limiting visibility.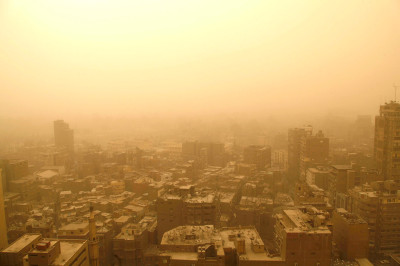 Israel's Environmental Protection Ministry said air pollution levels were the country's worst in five years.
Airports spokeswoman Liza Dvir said flights to and from the Red Sea resort city of Eilat were grounded.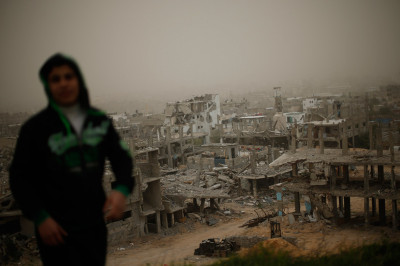 In Beirut, strong waves broke fences, tiles and tore away part of its corniche overlooking the Mediterranean. The storm also brought heavy winds, rain and snow to the mountains.