Usher may have settled a lawsuit for $1.1 million in 2012 after a former lover claimed he had infected her with herpes, but it looks like the R&B singer's legal woes are far from over.
Hot off the heels of the headline-grabbing news, three more people have come forward claiming the Let It Burn hitmaker, full name Usher Raymond IV, infected them with the STD and are now preparing to take legal action.
Celebrity attorney Lisa Bloom, the same lawyer who represented Blac Chyna amidst her revenge porn case against Rob Kardashian, is scheduled to file the complaints in California on behalf of her clients−a man and two women− on 7 August. The trio claim they become infected after having had sexual contact with the star after 2012 and claim he didn't disclose that he had the virus.
"Endangering women's health by having unprotected sex with herpes? Three women have now reached out to me about Usher," Bloom wrote on Twitter on 23 July. "Stay tuned."
One of the women involved in the suit is set to appear alongside Bloom at a news conference to coincide with the filing while the other woman and man, who appear as Jane Doe and John Doe in the lawsuit, have chosen to remain anonymous.
Back in July, court documents surfaced that detailed how an unnamed sexual partner sued the Grammy winner for failing to inform her of his Herpes diagnosis. She claimed that during one of their "rigorous" romps she noticed "greenish discharge" from his penis but after the singer attended an appointment with a doctor he told her that it was nothing abnormal, so she continued the relationship.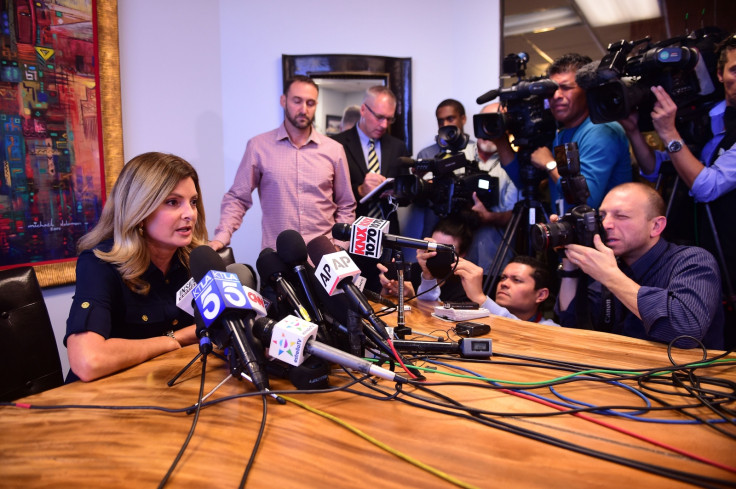 The documents add that she "feels that her health and body have been ruined," and she "has suffered severe emotional distress and has been extremely depressed... knowing there is no cure."
The father-of-two is believed to have been exposed to the virus in 2009 around the time his divorce to Tameka Foster was finalised.
In the state of California where Usher resides, it is illegal to knowingly pass on a sexually transmitted disease or infection.
As news of the latest lawsuit broke, speculation surrounding Usher's sexuality began circulating online with some questioning his relationship with the John Doe.
While Usher has yet to respond to the allegations, TMZ reports that his wife of two years Grace Miguel doesn't believe the lawsuit has any weight and is standing by her man.