Usher is alleged to have paid out $1.1m (£846,000) to a former sexual partner who claims the R&B singer gave her herpes.
Court documents, filed by the unidentified woman, claim the Confessions singer was exposed to the virus in 2009 around the time his divorce to Tameka Foster was finalised. Usher, 38, is alleged to have had unprotected sex with the mystery woman before he disclosed that he was carrying the virus.
The American singer, full name Usher Raymond IV, reportedly told his love interest that he had tested negative for herpes despite having a "greenish discharge" from his penis.
The lawsuit says: "Believing Raymond's statements that [the discharge] had been nothing and cleared up, [she] continued her relationship."
In the state of California where Usher resides, it is illegal to knowingly pass on a sexually transmitted disease or infection.
Later in 2012, the woman claims she was diagnosed with the virus and experienced vaginal sores, fevers and chills. At that point, Usher reportedly enlisted his doctor to phone the woman to confirm he indeed carried the herpes virus and had done for several years. That year, the You Make Me Wanna hitmaker paid some of the woman's medical bills totalling £2,754.40.
In the legal papers, the complainant says she "feels that her health and body have been ruined [and she] has suffered severe emotional distress and has been extremely depressed ... knowing there is no cure".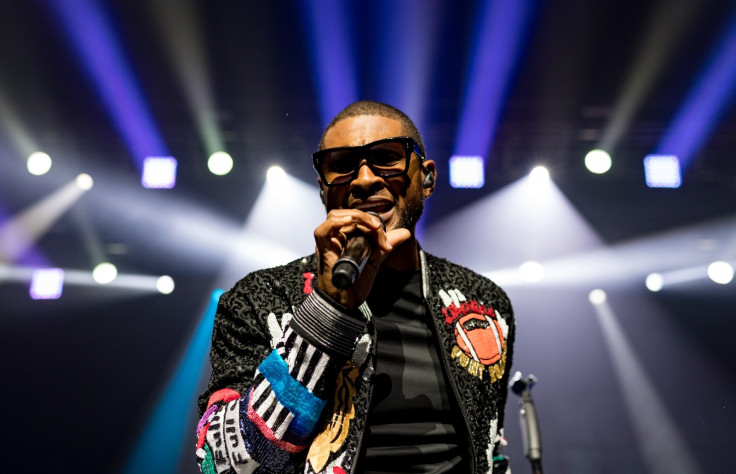 Although the lawsuit was first published by Radar Online on 19 July, it dates back to 2012 and was settled for $1.1m at the time. Usher is yet to respond to the reports but he has turned off the comments section on several of his recent photos on Instagram, preventing followers from discussing the allegations.
Usher, who tied the knot with music executive Grace Miguel in 2015, had been married to his first wife Foster for two years when they divorced in 2009. Foster, 46, had accused Usher of cheating during their relationship, which produced two sons, Naviyd Ely and Usher Raymond V.
Addressing the infidelity accusations, Usher told Oprah Winfrey in 2012: "Towards the end of our marriage, I found myself lost and I just wanted out. I was faithful at heart, but not faithful all the way. Even having conversations with another woman about matters of your relationship is not being faithful."