Prince Harry is definitely giving Prince Charming a run for his money when it comes to romance. The flame-haired royal has whisked Meghan Markle away on a romantic African safari to mark her 36th birthday and speculation is rife that he could finally pop the question.
The couple, who have been dating for a year, were spotted indulging in some PDA as they boarded the plane to kick off their African adventure. He lovingly placed his arm around his girlfriend as she smiled from ear to ear.
Harry and the California-born actress opted for casual attire for their flight with him wearing a checked shirt and cap, and her sporting blues skinny jeans and sandals.
The images also show Markle, who has served as an ambassador for World Vision, clutching a present from her boyfriend, which was wrapped in bubble wrap.
"Harry has been planning this holiday for a long time," a source told the Sun. "He's made the trip incredibly romantic. They'll go on boats across the lake, walk in the bush at dawn and camp under the stars." The precise location of their getaway has been kept secret.
It will heighten rumours that the Prince will follow in his brother's footsteps and also use the location to propose.
It was during a trip in 2010 that Prince William asked Kate Middleton to marry him as they stayed in a log cabin in Kenya's Lewa Wildlife area.
Markle is best known for playing paralegal Rachel Zane in US paralegal drama Suits. Ever since Prince Harry publicly defended his girlfriend in a scathing statement aimed at the media and trolls, she has become the most Googled actress around and rumours of an impending engagement have been swirling.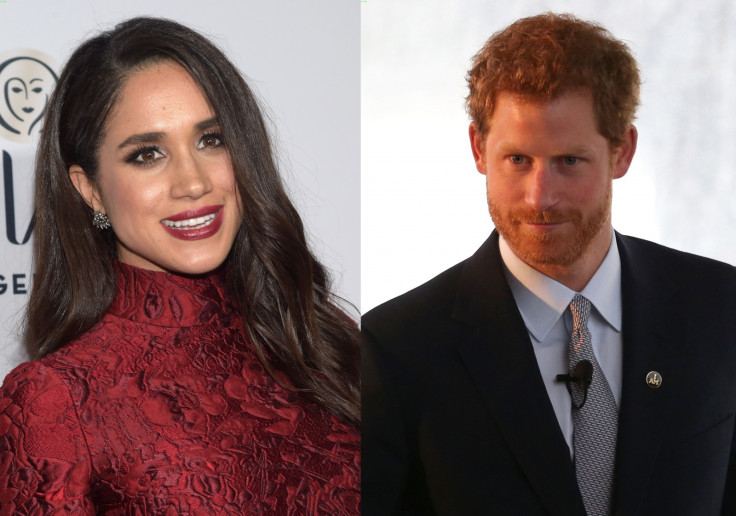 The insider continued: "Who knows what will happen when they're watching a sensational African sunset together? Maybe he'll get down on one knee. Harry regards Africa as his spiritual home and has often talked of how he can get away from it all there. Obviously he wants to show Meghan what an amazing place it is and create new memories together."
He opened his charity Sentebale, which means "forget me not" in Lesotho, in 2016 and also spent three weeks in Malawi working with African Parks, a conservation NGO. The source added: "Harry's done a lot of conservation work in Africa with endangered el­e­phants and black rhinos and he'll show them to the woman he wants to marry."
In March, the fifth in line to the British throne upped the ante by treating Markle to a secret date night at London's iconic Natural History Museum and they strolled through the exhibitions by themselves after hours.
Harry turns 33 on 15 September, so if he times the safari proposal right, he could be celebrating his big date with his new fiancee.