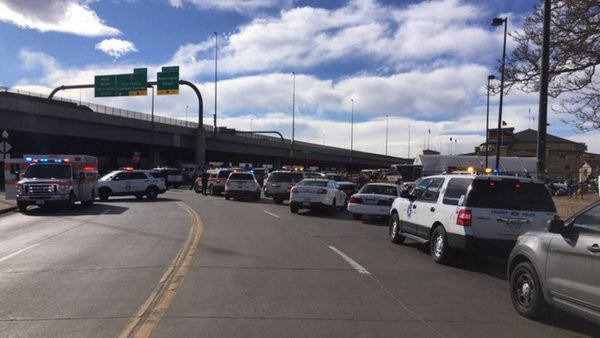 One person is dead and six others injured, after what has been described as a fight between rival biker gangs at a motorcycle exposition in Denver, on Saturday (30 January) afternoon. There are also reports of a stabbing during the Colorado Motorcycle Expo weekend at the coliseum on the National Western Stock Show complex.
The violence broke out at about 12:45 p.m. (2:45 p.m. ET) said Denver police spokeswoman Raquel Lopez.
"During a disturbance, there were shots fired and there was at least one stabbing. We do have one deceased party and multiple other victims. At this time we do not have anyone in custody," said Lopez in a statement.
"Multiple other victims" were taken to nine local hospitals Denver Health tweeted. The hospital was put on lockdown as a precaution. The Denver Post quoted a witness as saying the feud was started by rival biker gangs.
The Kicker Arena Cross, an indoor motorcycle race, scheduled to be held at the National Events Center at 7:30 p.m., will still go on, according to the event's spokesperson.
The Colorado Motorcycle Expo will also go ahead as scheduled, an official confirmed with Denver7.