Vatican Bank Scandal: Director Paolo Cipriani and Deputy Director Massimo Tulli Resign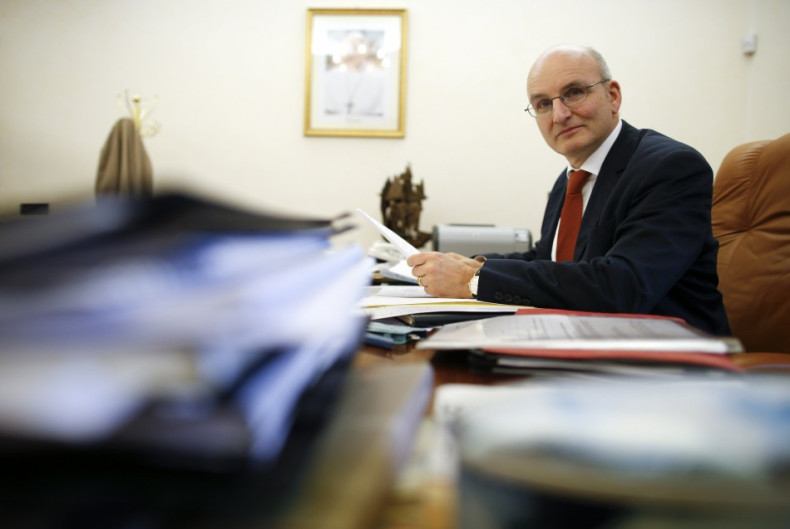 The director and deputy director of the embattled Vatican bank have stepped down from their roles after a senior Italian cleric was jailed over allegations of corruption and fraud.
Director Paolo Cipriani and deputy director Massimo Tulli decided to resign "in the best interest of the institute and the Holy See'', the Vatican said.
Three days ago, Monsignor Nunzio Scarano who has worked for years as a senior accountant for a Vatican department known as the Administration of the Patrimony of the Apostolic See (Apsa), and two others were arrested by Italian police. The three were allegedly trying to move €20m ($26m; £17m) illegally from Switzerland to Italy aboard a private plane.
Monsignor Scarano had been under investigation for a series of transactions involving recycling through the Vatican bank of a series of cheques described as church donations. He was accused of taking €560,000 in cash out of his account in the Vatican bank and giving it to friends in exchange for cheques. He then deposited the cheques in an Italian bank account to pay off the mortgage.
The other two men arrested in connection with the development are Giovanni Maria Zito, who is described as an Italian secret service agent, and Giovanni Carenzio, a financial broker.
Scarano had been suspended from his duties several weeks ago when magistrates in Salerno started investigating the case.
The Vatican added that Ernst von Freyberg, the current president of the bank, would take over from Cipriani as interim director. The bank will also create a new position of chief risk officer to improve compliance with financial regulations.
The Vatican bank, which is one of the world's most secretive, has faced several allegations of money laundering for decades. It employs 114 people and has €5.4bn of assets.
The scandal at the bank officially known as the Institute for the Works of Religion (IOR) comes as a further embarrassment to Pope Francis. Last week, the Holy See formed a commission of inquiry to look into the bank and appointed a trusted cleric to oversee the institution's management.
Moneyval, the European anti-money laundering committee, said earlier in a report that the IOR still had to undertake more reforms in order to meet international standards.