Venus Williams has revealed that she supports Maria Sharapova upon her return to tennis from a doping ban.
The Russian tennis star will return to action soon after serving a 15 month doping ban for testing positive for meldonium at the 2016 Australian Open.
Sharapova will feature at the Porsche Tennis Grand Prix in Stuttgart, Germany which begins on 24 April after she received a wild card.
The 29-year-old has also accepted two more wild cards to participate in the Mutua Madrid Open and Italian Open in May, however, she has not been handed any for the upcoming British grass-court events as of yet.
An issue which is dividing the sport, many fellow tennis professionals believe that Sharapova should not be receiving wild cards at all and instead, work her way back.
Former world number one Williams, however, like Boris Becker, is in support of Sharapova and thinks that she should be allowed to continue her career.
"I feel like I have perspective in life, and sometimes things happen," Williams said, as quoted on TennisWorldUSA. "I just think one single thing in life doesn't define you."
"I think the bodies have made their decision, and she has an opportunity to come back and continue her career. I think she should be allowed to continue that."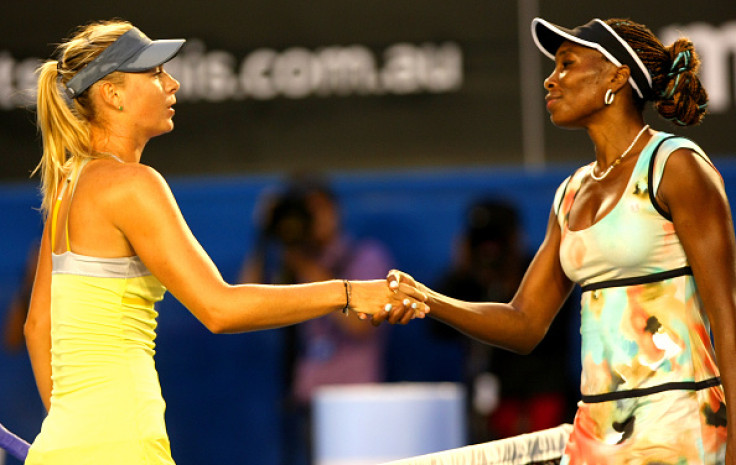 Referring to the wild cards, Williams stated that it was the tournaments' decision in the end, before saying "it will be nice" to have Sharapova — who she has defeated three times in eight meetings — back in tennis action.
"If people want to give her wild cards, I guess that's the tournaments' decision as they weigh other wild cards," she added. "It will be nice to have her back in the game."