With Maria Sharapova's 15 month doping ban ending in April 2017, many of her tennis rivals have been speaking about her return and the controversial wild cards the Russian is being given.
Sharapova will return at the Porsche Tennis Grand Prix in Stuttgart, Germany on 24 April where she received a wild card and has accepted two more to participate in the Mutua Madrid Open and Italian Open – both tournaments commence in May.
However, Wimbledon is yet to confirm whether it will hand the former world number one a wild card. Ahead of her impending return, here is what Sharapova's tennis rivals have to say.
"It's a little bit strange, the situation," said Angelique Kerber, who will reclaim her world number one ranking after Serena Williams' recent knee injury. "I don't know what to say about this. It's a little bit strange also for the other players that someone can only just walk on site on Wednesday and play on Wednesday," WTA Tennis quoted her as saying.
Romania's Simona Halep also questioned Sharapova's wild card inclusions and said that she agreed with Andy Murray's assessment that the five-time Grand Slam winner should have to work her way back in.
"I heard what Andy Murray said [about this]. I think he's right in his position," the world number four said. "I don't know what to say about this. I'm not there to make decisions so maybe people who are working on this know better.
"In my opinion, she can receive wildcards because she was No.1 in the world, she's a Grand Slam champion, but I think even if she doesn't get wildcards she can come back easy."
France's Alize Cornet does not seem to be too happy with Sharapova's return either as she responded to a tweet that said "Tennis needs Maria" by saying "Excuse me ...??" in a tweet that has since been deleted.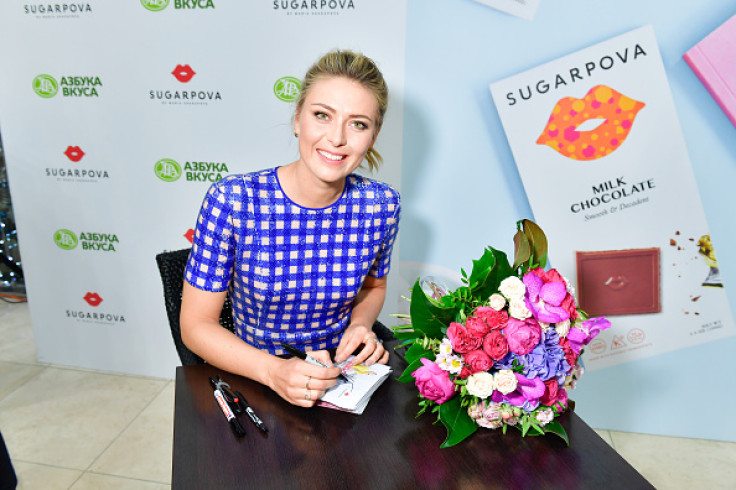 However, there are some who are open to Sharapova's return.
"Definitely I think tennis needs a person like she is, so on one hand it's good that she's gonna be back," Czech Republic's Karolina Pliskova said. "It doesn't matter how she's gonna play."
"On the other hand, obviously there are all these discussions now about how she's gonna get the wildcards. I think it depends on the tournaments and the directors who decide on the wildcards. I have my own opinions but I'm just not going to say it."
Spain's Garbiñe Muguruza was of the view that Sharapova's return will be good for the sport.
"I think it's going to be good for the fans, good for the sponsors," Muguruza said. "But I don't know how the reaction is going to be, honestly. I have no clue. She has been out for the time that they told her. That's what she had to do, so now she can come back. It's pretty normal, I guess."
Russian compatriot Svetlana Kuznetsova agreed with Muguruza's sentiments.
"I think it's great for tennis, her comeback," Kuznetsova said. "I think she's looking forward to it. I think she should come back hungry for the game and to win.
"With the wildcards, it's very complicated. It's a very difficult issue. It's a good thing that it's not for me to decide that. I've been supportive of her because I don't think this thing was as serious as it got."