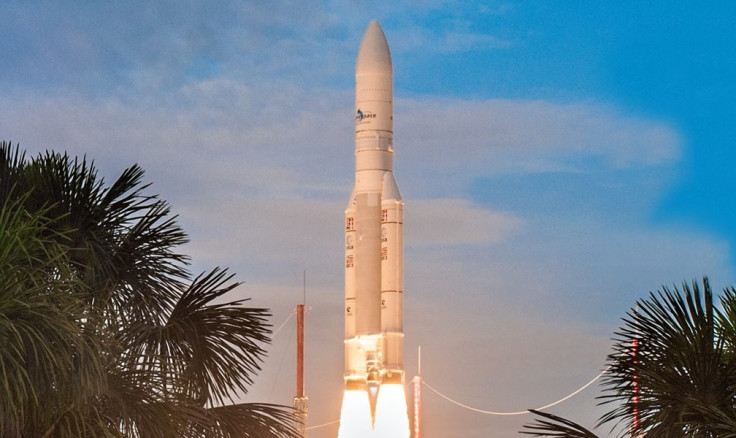 Highspeed internet on transatlantic flights will take a step closer to reality today (1 June), as the ViaSat-2 communications satellite is launched into space.
Built by Boeing Satellite Systems in Los Angeles, the six-tonne payload is scheduled to go into service before the end of the year, beaming high-speed internet from 22,000 miles above the equator to North America, the Caribbean and parts of South America.
Importantly for this side of the pond, it will also team up with France-based Eutelsat to create a bridge across the Atlantic and into mainland Europe.
Once fully operational, the satellite will give inflight Wi-Fi its '4G moment', providing download speeds of 25Mbps per passenger. Similar speeds will also be accessible from cruise ships and to ViaSat's residential customers in the US.
In total, the satellite will provide over 300Gbps (a 300,000Mbps connection) of total network capacity. This is double what ViaSat-1 is currently capable of; that satellite will remain in service, offering a cheaper, lower-speed service to ViaSat's existing customers.
ViaSat-1 currently provides free Wi-Fi to passengers on US airline JetBlue; each passenger receives a steady 12Mbps connection for the duration of their flight.
ViaSat-2 was declared ready for launch on 31 May, having been tested, attached to the launch vehicle and fuelled. The satellite employs a hybrid propulsion system, which means it uses both traditional chemical propulsion and electrical propulsion.
The launch has been scheduled for a one-hour window commencing at 4.45pm PDT (00.45am 2 June BST), and will take place at the Guiana Space Center in Kourou, French Guiana, South America. The satellite weighs 6,418kg and will be taken into space by the Arianespace Ariane 5 ECA launch vehicle. The launch will take 30 minutes, then communications with the ground are expected to begin around 15 minutes later. At this point, the launch will be deemed a success.