Over half of airline passengers would rather have Wi-Fi access on their next flight than a meal, a survey by Gfk and satellite company Inmarsat found in 2016, while getting online in the sky is something 92% of passengers now want from every flight they take.
So far, however, airlines have been slow to act on growing passenger demand for the ability to work, write, stream and tweet from the air. And while some US airlines offer Wi-Fi on internal flights, we Europeans have mostly been left out in the cold.
As home and mobile broadband speeds pass new megabit milestones on a regular basis, the Eurostar has a solid 4G connection under the Channel and even London's century-old Tube network has Wi-Fi at most stations, airplanes and cruise ships are stuck in the slow lane or disconnected entirely.
Soon this could all change, however, with the launch of the ViaSat-2 satellite on 1 June 2017. Built by Boeing Satellite Systems in Los Angeles, the 6.7-tonne payload will go into service before the end of the year, beaming high-speed internet from 22,000 miles above the equator to North America, the Caribbean and parts of South America. Importantly for us, it will also team up with France-based Eutelsat to create a bridge across the Atlantic and into Europe.
The '4G moment' for mile-high Wi-Fi
Giving mid-air Wi-Fi its '4G moment', ViaSat-2 will more than double the bandwidth already beamed across the US by ViaSat-1, from 12 megabits per second (Mbps) per passenger device to 25 Mbps, faster than many copper line broadband connections and closing in on some of the UK's fibre services. Similar speeds will also be accessible from cruise ships and to ViaSat's residential customers in the US.
"This is a big deal for us and a big deal for anyone who uses satellite internet," ViaSat chief executive Mark Dankberg tells IBTimes UK. "We've been on a campaign for quite a while now to bring really good broadband via satellite."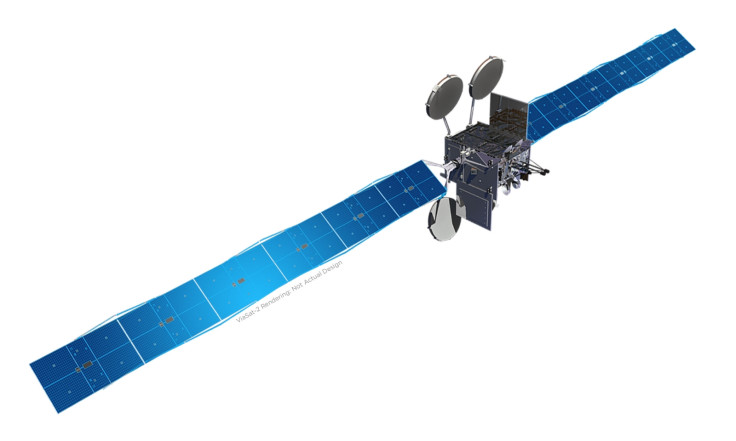 IBTimes UK has come to Boeing Satellite Systems next to Los Angeles International airport to see ViaSat-2 just a few weeks before it launches into space. Although photographs of the satellite (and the entire facility) are completely forbidden, we are invited to speak with Dankberk and Paul Rusnock, vice president of Boeing's satellite systems division.
ViaSat has been on a mission to bring fast and affordable satellite internet to consumers since construction of ViaSat-1 began in 2008, at a time when satellite communications were considered slow and nothing more than a last resort for stranded adventurers and their chunky sat-phones.
That first satellite began beaming the internet back down to Earth in 2012 and immediately upped bandwidth 15-fold. Residential customers who were once stumping up $50 (£41) a month for a measly 1Mbps connection now receive 15Mbps for the same price, and airline passengers can hook up to a steady 12Mbps for the duration of their flight.
Apart from capping video quality to that of DVD, there are no streaming restrictions with connections to ViaSat-1, which means as IBTimes UK takes off on a JetBlue flight from Long Beach to San Francisco we can log into Netflix on a laptop while checking our emails on a smartphone as if we were at home. Even as we fly through a storm which later cut the power to thousands of LA homes our mile-high browsing is unaffected. Called Fli-Fi, the internet on JetBlue flights is free in every cabin class and passengers can connect multiple devices without restriction - ViaSat says some flights with 140 seats have had over 200 devices connected at once, such is its stability and popularity.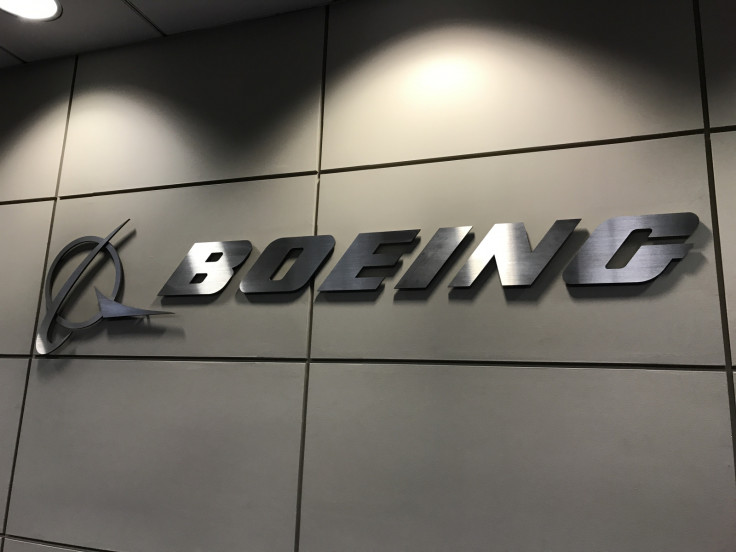 A golden ticket for both passengers and airlines
For us Europeans who have rarely, if ever, had the opportunity to use the internet on a plane, the 25Mbps transatlantic service to be offered by ViaSat-2 sounds like the golden ticket. The airlines win too, thanks to Wi-Fi letting them remove the seat-back screens in favour of passengers using their tablet or smartphone – a move which can save millions of dollars per plane and lower the fuel bill of every flight. Indeed, American Airlines announced in early 2017 it had ordered a fleet of new aircraft with no seat-back screens because 90% of passengers bring their own.
Dankberg said: "Just to put things into perspective, its several million dollars a plane to put on a seat-back system, even on a relatively small one. The cost of installing Wi-Fi is like maybe a tenth of that. Then the ongoing operational costs are generally lower to provide Wi-Fi than to provide movies and live TV."
There are opportunities here for content providers, too. Amazon Prime Video sponsors JetBlue's Wi-Fi, cutting the cost of the service to passengers to zero in return for grabbing an email address when they connect to the aircraft and displaying an ad on the now largely redundant seat-back screens. Dankberg says: "We've had good support from Netflix and Amazon. They are really interested in going out of their way to make their service available to people on airplanes, and the same for ships."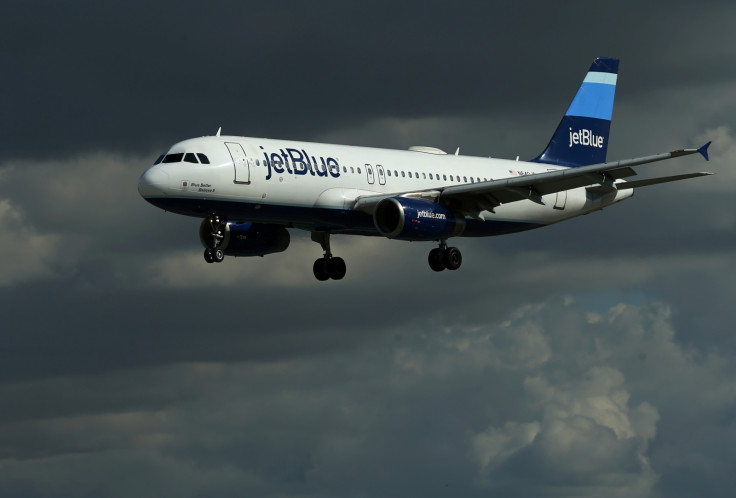 On JetBlue flights Amazon gives passengers a free Prime Video trial to complete whatever they didn't get time to finish on the flight, after they've landed. Applied to ViaSat-2 and international flights, such an offer poses all sorts of licensing issues as content on UK and US services varies, but Dankberg believes a multi-day, transatlantic 'travel pass' could help bridge the gap.
Netflix is certainly open to streaming from the sky, telling IBTimes UK: "The internet is improving everywhere – even at 35,000 feet...we know consumers want the freedom to watch Netflix whenever, wherever they are and advancements in the technology are making that both possible and affordable."
But the journey to transatlantic and European-wide high speed internet has some turbulence ahead. Airlines on this side of the Atlantic share a hesitance to invest until "the right technology at the right price" becomes available - and with ViaSat being one of several options no one wants to invest millions of pounds only to have their fingers burnt, Betamax-style.
Are the airlines on-board?
Budget airline Ryanair, which is one of the fence-sitters and does not currently offer in-flight entertainment, told IBTimes UK: "We have been exploring the possibility of on-board Wi-Fi and are waiting on the right technology to facilitate a low cost entry point so that it is affordable for our customers. We are also actively exploring the possibility of being able to offer customers in-flight entertainment, such as movies or games they could access via their smartphones, tablets or laptops."
Virgin Atlantic and British Airways will begin offering in-flight Wi-Fi later in 2017 via a service provided by Gogo, which uses both cellular towers and satellites to keep planes online. BA will offer the service for an as-yet unknown fee on most of its long-haul fleet. But where Gogo claims to offer speeds of up to 70Mbps, this is shared among all devices on-board, and even by several aircraft around busy airports. ViaSat vice president Don Buchman warned how the speed experienced by each passenger will vary.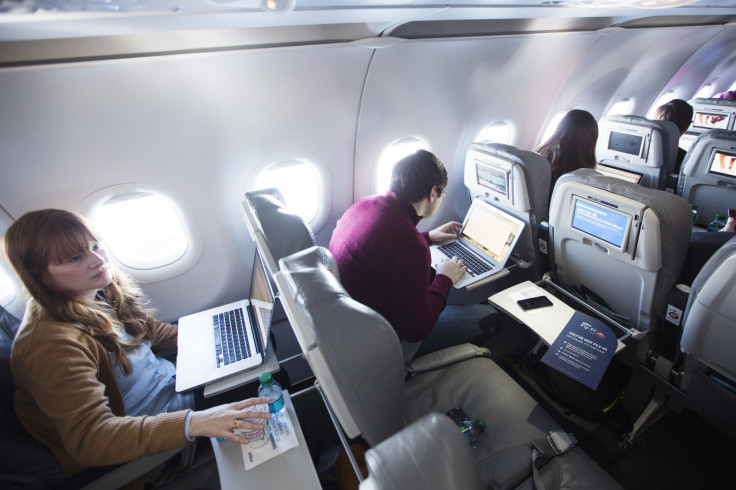 "The [ViaSat] service provides 12Mbps to every connected passenger device, as compared to competing services that give aggregate bandwidth to a plane, making passenger devices fight for internet service. Often it is not just one plane that is sharing the internet service, but multiple planes flying in that satellite beam. If there are 10 planes leaving Heathrow, all 10 with a total of 1,400 passengers could all be sharing the service, which would significantly degrade the internet quality. Offering a shared service to the plane will just not cut it; it doesn't scale across hundreds of planes with hundreds of users."
As a result, and echoing claims made by Dankberg, Buchman believes airlines using services like Gogo will have to charge "a lot of money for a sub-par service" in order to "create friction" and put passengers off from connecting at all. Put simply, the more passengers put off by a high price, the fewer users and the better connection for those willing to pay.
But Gogo chief executive Michael Small disagrees, telling IBTimes UK how ViaSat's reliance on two satellites means "limited coverage" and a service which will also suffer from congestion . "The bandwidth from these satellites is not only shared on the plane by all passengers and all other planes flying under them, that same bandwidth is also shared with hundreds of thousands of subscribers who use their service on the ground."
Small adds that Gogo uses over 20 satellites, some of which are shared around hub airports to help boost the connection to each plane in crowded airspace. What this means, he says, is "passengers get the best performance today more often and in far more places with Gogo than with any competing service including ViaSat's."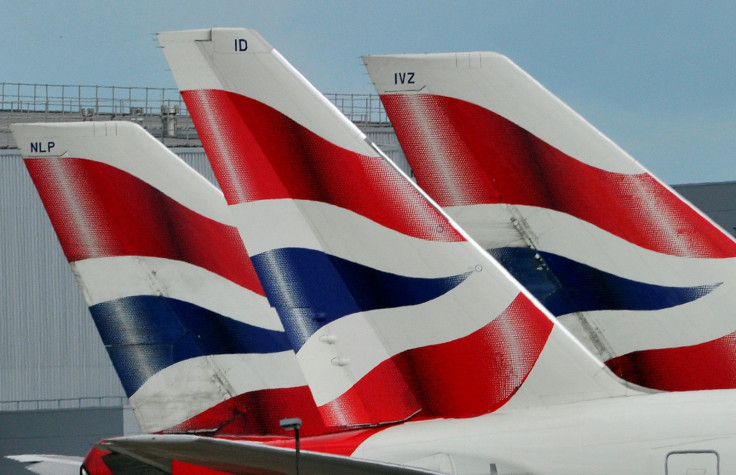 'Comparing apples with oranges'
Countering this from ViaSat's corner, Buchman says: "What our three satellites offer in terms of service quality, scale and affordability, is an apples-to-oranges comparison to any in-flight Wi-Fi provider...While our customers may 'share' access to our three satellites, they do not 'share' capacity because ViaSat has orders of magnitude more capacity than any other in-flight Wi-Fi provider...other in-flight Wi-Fi providers must purchase expensive wholesale bandwidth, and many cannot afford to buy enough to truly satisfy passenger demand – which results in passengers 'fighting' for, or 'sharing' the amount of purchased bandwidth. At ViaSat, we own our satellites".
Despite the concerns raised by ViaSat, British Airways, which will use Gogo and Inmarsat for its in-flight Wi-Fi later this year, told IBTimes UK: "We're confident that the systems we've chosen will suit all our customer's requirements...[they] will be able to email, check social media and stream video [and] use multiple devices at the same time...connection speeds will be similar to what they have at home."
To the future, Moore's Law - and ViaSat-4?
Looking ahead and to the end of the decade, the ViaSat-3 project will include three satellites with even greater bandwidth. The first, launching in 2019, will cover North and South America; this will be joined in 2020 by a satellite beaming internet across Europe, the Middle East and Africa. Finally, a third satellite will launch at an as-yet unspecified time to cover the Asia-Pacific region. ViaSat claims the first two of these satellites will deliver more than twice the total combined network capacity of all 400 commercial communications satellites currently in space.
This network will offer over 100Mbps connections to residential customers, letting them stream 4K, Ultra HD video. Airplane Wi-Fi will also get a speed boost, as will the internet connections of cruise ships, oil rigs and more.
Paul Rusnock, Boeing general manage of satellite systems, points out how satellite bandwidth is following Moore's Law. Dankberg agrees, and when asked if ViaSat-4 could one day exist, adds: "We think there's another order of magnitude to go, so that's what we'll be working on."
The launch of Ariane Flight VA237, carrying ViaSat-2, can be watched live on the Arianespace website.