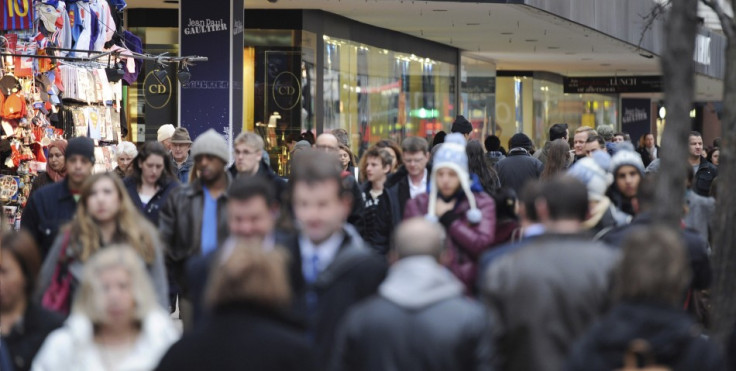 The Independent Commission on Banking (ICB), known as the Vickers Commission, failed to protect the public and the economy from financial crises, says Larry Kotlikoff, Professor of Economics at Boston University.
In a report published in the social policy think tank, Civitas, Kotlikoff shows that reforms will not prevent the next crisis, nor make it any less harmful for the general public.
"They [banking reforms] do little to protect either the real economy or taxpayers from risks created in the financial market," says Kotlikoff in his report titled "The Economic Consequences of the Vickers Commission". According to him, the commission has made the UK banking system even riskier.
"A banking system that was terribly risky will, on balance, end up riskier, a regulatory system that was dysfunctional will now have many more things to get wrong, and a population that was praying for a sure economic future will be left on its knees," says the professor.
The banking reforms were launched in June by the government with hopes of stemming financial crises but the proposals left the public exposed to the "mis-selling and risk-taking of bankers".
The report attracts importance as Barclays was fined for £290mn for trying to manipulate the London inter-bank lending rate (Libor).
Bob Diamond, the former chairman of Barclays on Wednesday pointed out that Barclays was not the only bank which tried to fix interest rates. He was appearing before the Treasury Select Committee.
According to Kotlikoff, bankers are able to get away with their "recklessly self-serving behaviour" because of their influence in political circles and lack of transparency.
"Their threat of failure and high average profitability gives them leverage over the public and politicians - in bad times, to extract bailouts, and in good times, to operate with minimal transparency and disclosure, to produce extremely complex products that can be sold at inflated prices to unsuspecting investors, and to take on extreme amounts of leverage," says Kotlikoff
He points out that even the good, ring-fenced banks could go bad as safe assets are never truly risk-free.
Kotlikoff believes that the commission's proposals do not make either of the banks - good or bad - safe. By separating the retail and investment arms of the banks, the government is not addressing the fundamental problem of systemic risk, he says.
Kotlikoff proposes Limited Purpose Banking (LPB) as a safe option for the British public which is based on the transparent, "show-me" banking instead of the faith-based "trust-me" banking. Bank of England's (BoE) Mervyn King is a supporter of LPB along with many other economists the world over.
LPB requires all banks to keep their assets transparent through real-time disclosures on the internet, in effect preventing them from either holding or marketing leveraged products that can create systemic risk.
While LPB allows individual investors to take risks with their money, it prevents banks from taking risks with other people's money without their permission, which is allowed in the current system.
"Limited Purpose Banking is extremely safe compared to our extremely risky and, indeed, radical status quo," says Kotlikoff.