Victor Lindelof's form heading into the new Premier League season is an area of concern for Manchester United manager Jose Mourinho, former Crystal Palace boss Alan Pardew has said.
Lindelof played the full 90 minutes of Manchester United's Uefa Super Cup showdown against Real Madrid on 8 August, but could not prevent his team falling to a 2-1 defeat against the reigning European champions.
The game in Skopje was the 23-year-old's competitive debut for the Red Devils after he arrived on a £31m ($40m) transfer from Benfica in June.
Lindelof was partially at fault for Real Madrid's opener as he lost track of Casemiro, and Pardew said he was not particularly impressed with what he has seen from the Sweden international thus far.
"I thought United's signings were particularly good with Romelu Lukaku at the top of the pitch, Nemanja Matic in that midfield role and Lindelof at the back," Pardew told Sky Sports.
"They needed a centre-back in particular but Lindelof's performance against Real Madrid was concerning and there's been a bit of concern over him in pre-season.
"They've had injuries in that area," he added. [Chris] Smalling never seems to play a full season and [Phil] Jones is always injured so there's going to be huge pressure on Lindelof.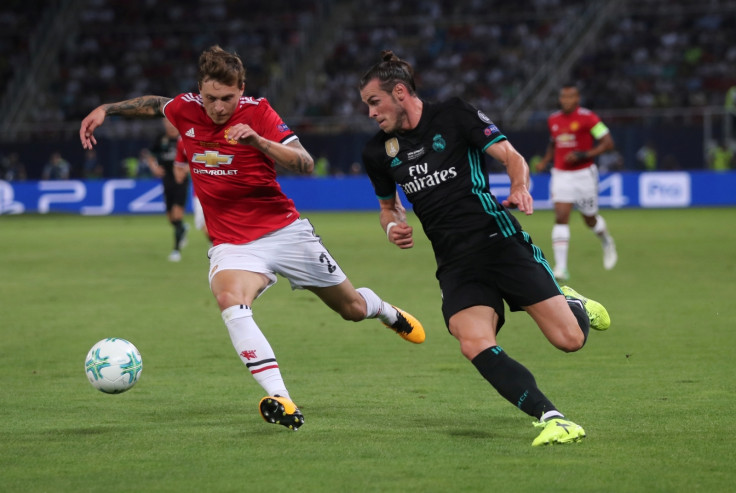 "At the moment I think he's finding it a struggle. Benfica and Portuguese league is not the challenge the Premier League is week in, week out. The intensity of set plays and the pressure put on central defenders is very, very difficult."
Lindelof won three Portuguese league titles with Benfica after joining the Lisbon club from Vasteras in 2012. He was a member of the Sweden U-21 side that won the Uefa European U-21 Championship in 2015.
The 22-year-old made 32 league appearances in Benfica's title-winning 2016/17 season, scoring one goal.
"He didn't put any personality on the pitch [against Real Madrid]," Pardew added.
"If you are a Manchester United player you've got to have personality, you've got to have that aura about you.
"Of course it's only his third or fourth game and he might grow, but he's going to have to grow quickly."