Vine has rolled out a major update for its Android app.
Early versions of Vine for Android fell short compared with the iOS version as its user interface and loading time were inferior.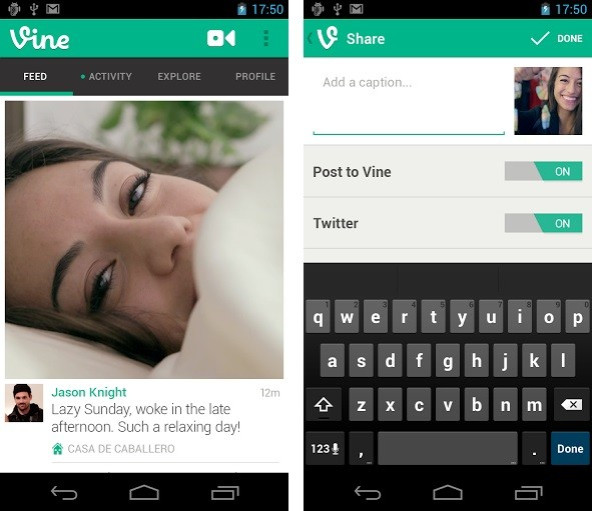 The new update brings a few enhancements as well as bug fixes. Below are the features:
- App support available with front-facing camera
- Upload manager introduced for unpublished posts
- Quicker camera loading time
- Improved user interface and overall performance
- Minor bug issues fixed
Small bug fixes showing the user that he or she is not following anyone, uploading failures and others have been fixed. Search is also now possible.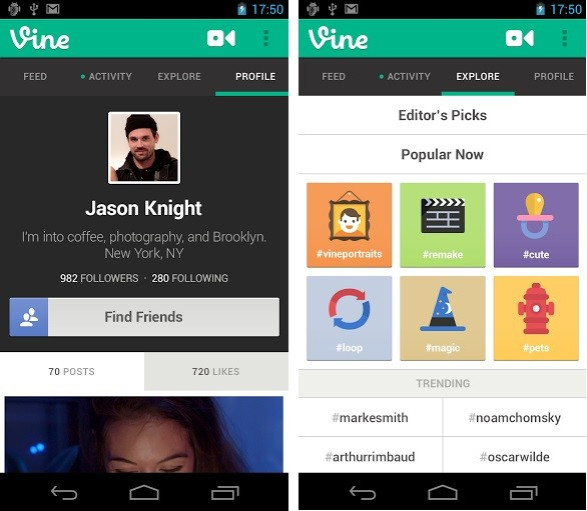 Vine has an average 2.9 user rating on the Google Play Store whereas Instagram has 4.6 out of 5. Instagram has added the ability to record videos up to 15 seconds long and share them online. Instagram already has over 130 million users.
Vine is reported to have more than 13 million users and has extended its service to Amazon Kindle Fire tablets providing the same features and updates. Vine is supported by handsets running Android 4.0 Icecream Sandwich and later.