Madonna believed the late Whitney Houston was "horribly mediocre", a never-before-seen handwritten letter has revealed.
The scathing letter, which was allegedly penned by the singer to Melrose Place actor John Enos in the early 1990s, lifts the lids on the growing resentments that gnawed away at the pop legend as she faced constant comparisons to the I Will Always Love You hitmaker and Hollywood actress Sharon Stone.
"It's so unequivocally frustrating to read that Whitney Houston has the music career I wish I had and Sharon Stone has the film career I'll never have," an extract from the missive, which will go under the hammer later this month, reads.
"Not because I want to be these women because I'd rather die, but they're so horribly mediocre and they're always being held up as paragons of virtue and some sort of measuring stick to humiliate me."
The letter, which is to fetch up to $5000 when it goes up for auction, goes on to detail her insecurities as she wrestled with her fear of failure. The despondent Material Girl wrote that her success had brought nothing but heartache and pain.
She lamented: "I feel like I have no career, no family, nothing permanent or tangible. My outlook on life is black black black that's why I'm no good for you or anyone else right now. I have to regain my sense of power and my joy for living."
The personal note will be up for was provided by Darlene Lutz, who is described on the site as "a long-time personal friend of Madonna's from her innermost circle".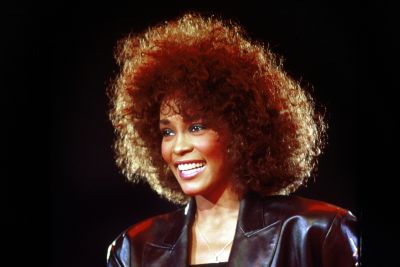 IBTimes UK has reached out to Madonna's representatives and is awaiting comment.
Madonna has faced naysayers throughout her career. As recently as May, Patti LuPone slammed Madge's efforts on the big screen and stage saying she "couldn't act her way out of a paper bag".
"I thought it [Evita] was a piece of sh*t. Madonna is a movie killer," the American Theater Hall of Fame inductee said during an appearance on Watch What Happens Live with Andy Cohen. "She's dead behind the eyes. She couldn't act her way out of a paper bag. She should not be on film or on stage. She's a wonderful performer for what she does, but she is not an actress."