Southampton captain and Liverpool target Virgil van Dijk may go on strike in order to force through a summer move to Merseyside, former Reds striker John Aldridge has claimed.
Liverpool seemed to be making headway in their pursuit of Van Dijk last month and were prepared to pay a fee of £60m to secure the Holland international's services. But Southampton were left raging by the Reds' approach to signing their most coveted asset and requested an investigation from the Premier League into said pursuit.
Liverpool swiftly announced the end of their quest to sign Van Dijk, who was also tracked by Chelsea and Manchester City, and apologised to Southampton regarding the method they used in attempting to complete the deal.
Aldridge, who scored 63 goals in 104 appearances for Liverpool during his two-and-a-half year stint with the club, admits Jurgen Klopp's side may have been a little too forthright in their efforts to sign Van Dijk but thinks there is still a distinct possibility that the Dutchman will still take the well-trodden path from the St. Mary's Stadium to Anfield, though he may have to kick up a fuss for the wheels to start turning on a potential transfer.
"Tapping up goes on all the time in the game and even if Liverpool went a bit far in their pursuit of Van Dijk before they spoke to Southampton, I don't believe this transfer story is dead in the water," Aldridge told the Sunday World.
"Van Dijk needs to make the next move and I reckon he will tell Southampton that he wants out and he wants to go to Liverpool. Players and their agents hold all the power these days and if he says he won't kick another ball for Southampton and demands a move, it will happen.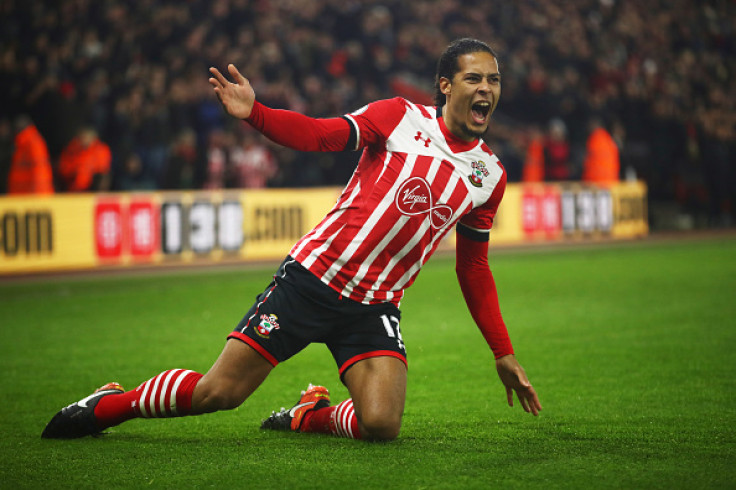 "I don't like the way the game has gone in some ways and players can hold clubs to ransom if they want a move and big money offers are coming in, but that the way of the world now. Let's look at the facts here: Southampton paid £13m for this guy a couple of years ago and they could end up making a profit of around £40m on him."
Liverpool are close to confirming their second signing of the summer in the form of £35m Roma winger Mohamed Salah, who is set for another crack at the Premier League after a rather disappointing spell with Chelsea a few seasons ago.
A deal for the Egypt international will break Liverpool transfer record but Aldridge wants it to be smashed by Van Dijk later this summer. The former Republic of Ireland international says the mooted £60m fee would prove to be highly beneficial to the new Southampton manager, who has not yet been named, as the money would give the south coast side added room to manoeuvre in the transfer market and the new boss greater ability to shape the squad in his own image from the off.
"I believe Celtic have a sell-on clause in the contract that will give them a handy sum of cash, but Southampton will be in the money and the cash they get from selling Van Dijk could give their new manager a massive transfer kitty to work with." Aldridge added.
"So I still see this transfer happening one way or the other and I certainly hope it does because I'd like to have seen a little more movement from Liverpool in the transfer market this summer."