Free Wi-Fi is no longer available for everyone on the London Underground, with Virgin now charging some users to get online on the Tube, but it will remain free for EE and Vodafone customers.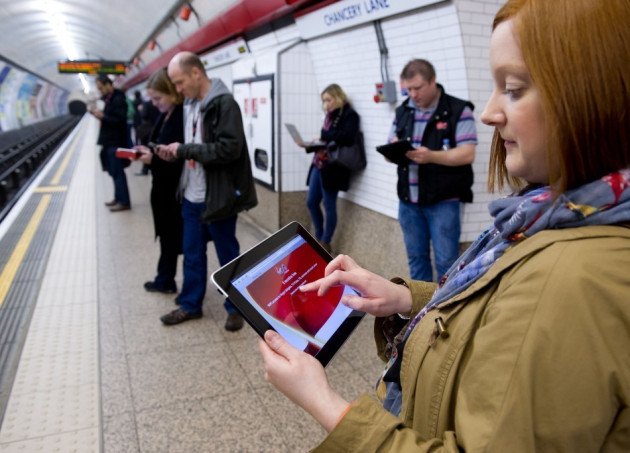 Previously provided exclusively by Virgin Media, made available at 103 stations and costing nothing, the Wi-Fi service is now operated by EE and Vodafone, as well as Virgin.
Customers on EE (including Orange and T-Mobile), Vodafone and Virgin Media (broadband or mobile) will continue to get free web access, but commuters on other networks, like O2, will have to pay.
In a statement Vodafone said it will be offering free Wi-Fi to its customers on "at least 92 Tube stations," although Virgin claims 103 stations to have web access; we expect this number to grow over the coming year, with Virgin predicting 120 connected stops by the end of 2013.
Stations covered are mostly central and more popular stops, such as Oxford Circus, and major transport links like London Bridge and Waterloo, but there are a few remote stations included too, thanks to their proximity to what were previously Olympic venues.
How to get online
Connecting to the Tube Wi-Fi used to be very simple, but now that it's run by several different operators, you will need to log in again to get access. Vodafone customers need to have signed up with My Vodafone, the online hub for managing their account, and the login details for that are used to access the Wi-Fi.
Thankfully, this process only needs to be done once, as your smartphone will remember the Tube networks and connect automatically next time you are passing through one.
Those not on Vodafone, EE or Virgin Mobile can still get online by paying Virgin for a daily, weekly or monthly pass. These are priced at £2, £5 and £15 respectively, and the company has added a special offer that gets you your first three months for £15. You will need to register with the network before using it.
Paying gets you full access to the web, but all customers, paying or not, will get access to the Virgin Media portal, which serves up travel updates.