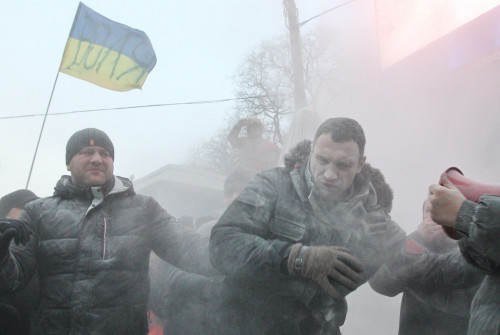 Vitaly Klitschko was involved in plenty of dust-ups in the boxing ring, and the former world champion is keeping up old habits as a politician.
Klitschko, 42, was coated in powder sprayed from fire extinguishers by police during protests against the Ukraine government in Kiev.
He joined thousands of people on the streets who marched against new laws on protest and the direction Ukraine is headed in.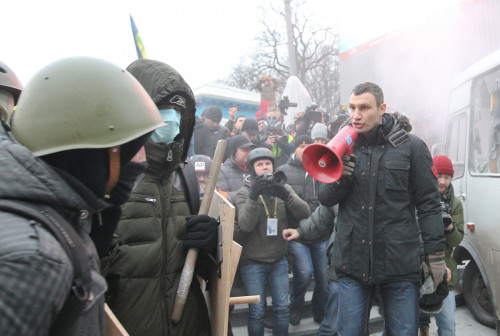 Since stepping away from the ring, Klitschko has become leader of the Ukrainian Democratic Alliance for Reform and has a seat in the national parliament.
The former heavyweight champion, a towering figure during his career in the ring, stuck out from the crowds in the streets thanks to his giant frame.
That may have made him an easy target for police officers armed with crowd control devices, as he ended up caked in various substances during two days of protests.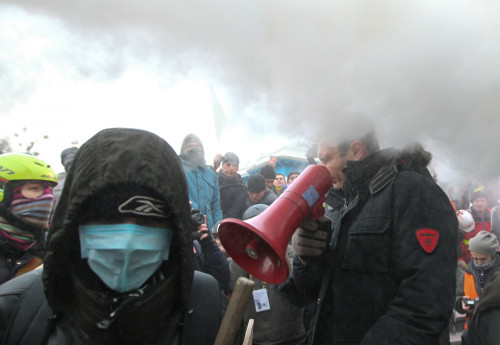 He was also brandishing a red megaphone, meaning he was never going to blend in to the background – not that he wanted to.
But the fighter with the second highest knockout percentage in heavyweight boxing history would have found his punching power was no use against the crowd control measures deloyed by the authorities.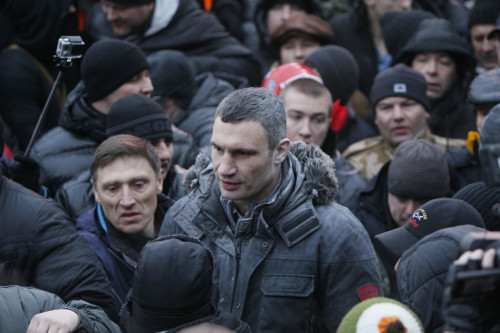 The government introduced the new protest laws after tens of thousands of people protested about the country's drift from Europe, towards Russia.