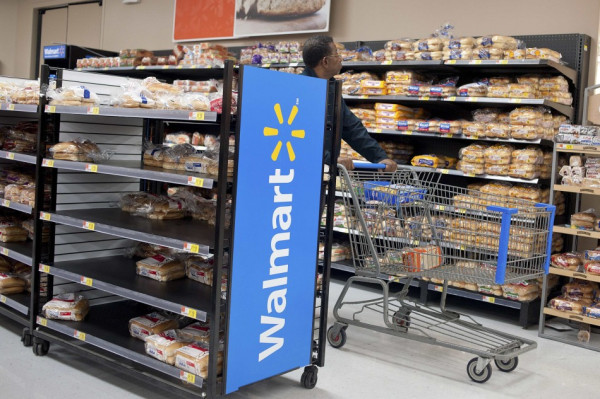 American retail giant Wal-Mart's Indian joint venture has suspended the Chief Financial Officer (CFO) and other senior executives, as global investigations into bribery allegations begin. The launch of store openings in the county has also been delayed.
The company is conducting an internal investigation into possible violations of the US Foreign Corruption Practice Act (FCPA), which prevents American firms from bribing foreigners for the benefit of businesses abroad. The company conducted a similar probe into its Mexican arm and is also making inquires in Brazil and China.
In India, Wal-Mart is operating through a 50-50 joint venture with Bharti Enterprises.
"We are committed to conducting a complete and thorough investigation. Wal-Mart and Bharti have suspended a few associates pending the outcome of the investigation," the company said in a statement. However, it did not provide further details.
Nevertheless, a report in The Economic Times (ET) cites two persons with knowledge of the situation as saying an anti-corruption squad questioned, individually, five members of Bharti Wal-Mart's legal team, including the CFO. The assembled squad consists of auditors from KPMG, one of the Big Four auditor firms in the world, and US-based law company GreenbergTraurig.
The questioned members, who were responsible for procuring licences required for stores and other real estate approvals, taxation and logistics, have been told not to enter the office until investigations are over.
The ET report added Bharti Wal-Mart stalled on openings of cash-and-carry stores in the towns of Sangli and Sholapur in the Indian state of Maharashtra and Anand in Gujarat.
This development comes as Wal-Mart, the world's largest retailer, plans an aggressive expansion into the country's consumer markets, following the government's easing of rules to allow more Foreign Direct Investment (FDI) into the multi-brand retail sector.
The first two days of the winter session of the Indian Parliament were disrupted following the Opposition's demand to put regulations concerning FDI in retail policy to vote. The demand was turned down.
This development is expected to help opposition parties in India's political landscape and protest groups in the retail lobby in their fight against FDI in multi-brand retail. Additionally, Wal-Mart is facing an investigation by India's Enforcement Directorate on alleged breach of foreign exchange regulations.
Wal-Mart entered India's consumer market in 2009 and is operating 18 wholesale outlets in major Indian cities. In line with recent policy changes, which allows global firms to buy up to a 51 percent stake in multi-brand retailers, the company was planning its direct entry into retail with a number of supermarkets. However, the company has noted these adverse developments will not affect expansion plans underway.
"We are committed to the Indian market. We remain excited about the opportunity to grow our business in one of the world's most vibrant economies," Wal-Mart said.