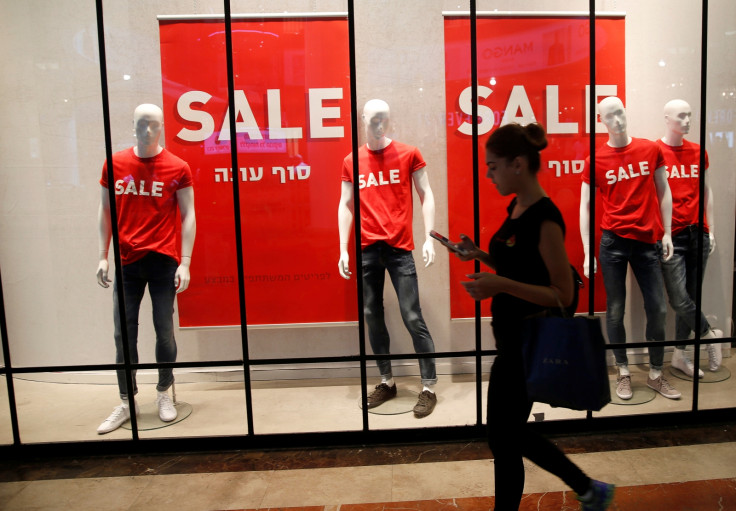 British consumers spent more than expected in June, allaying fears rising inflation was forcing them to tighten their purses, official figures released on Thursday (15 June) showed.
According to the Office for National Statistics (ONS), retail sales rose 0.9% on a monthly basis last month, exceeding expectations for a 0.5% gain and rebounding from the upwardly revised 1.5% drop recorded in the previous month.
When including auto fuel, retail sales grew 0.6% month-on-month, ahead of analysts' forecast for a 0.4% gain and compared with a 1.1% drop in May.
In June, retail sales rose 3% year-on-year, sharply higher than the 0.6% increase recorded in the previous month and nudging ahead of forecast for a 2.5% increase. That left retail sales up 1.5% on a quarterly basis.
"Today's retail sales figures show overall growth," said ONS statistician Kate Davies.
"A particularly warm June seems to have prompted strong sales in clothing, which has compensated for a decline in food and fuel sales for the month."
The report comes only a week after the ONS warned the squeeze on households was being exacerbated by subdued wage growth. Earnings, excluding bonuses, rose by 2% year-on-year in May, but when the impact of inflation is factored in, real weekly wages fell by 0.5% compared with a year earlier.
The rate of inflation stood at 2.6% in June, down from the four-year high of 2.9% reached in May, but above the Bank of England's 2% for target for the fourth consecutive month.
Paul Hollingsworth, chief UK economist at Capital Economics, said that while it would be premature to get carried away over the state of the economy, the latest figures provided some much-needed good news.
"The fact that growth in sales values also accelerated in June suggests that households are not tightening their belts in response to higher inflation or Brexit uncertainty," he added.
"All in all then, after a string of more downbeat news recently, today's figures provide welcome support for our view that the economy should maintain a decent amount of momentum over the coming quarters."