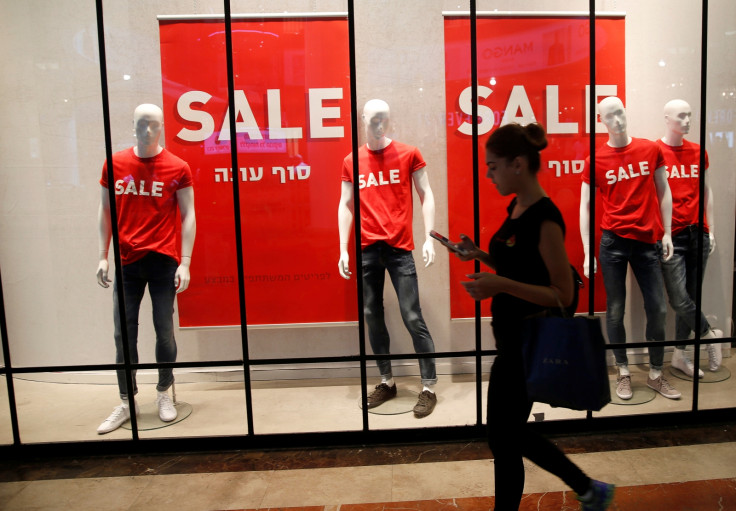 British consumers reined in spending last month, leading the retail sector to suffer a sharper-than-expected slowdown in May, official figures released on Thursday (15 June) showed.
According to the Office for National Statistics (ONS), retail sales including auto fuel rose 0.9% on an annual basis last month, falling short of expectations for a 1.6% gain and sharply lower than the upwardly revised 4.2% increase recorded in the previous month.
The ONS added non-food stores were the main contributing factors to the slowdown, recording an annual fall of 1.2% and predominantly food stores saw the lowest annual growth since July 2013 at 0.1%.
On a month-on-month basis, retail sales including auto fuels fell 1.2%, compared with analysts' expectations for a 1% decline and down from the upwardly revised 2.5% gain registered in April.
Excluding fuel, retail sales fell 1.6% month-on-month, a sharper decline than the 0.9% drop analyst had expected and sharply lower than the 2.2% increase recorded in the previous month.
Despite the slowdown, retail volumes in the three-month period was up 0.6% compared with the previous quarter.
However, the worse-than-expected figures will add to fears that rising inflation has begun to bite as Britons are reining in their spending.
Data released earlier this week by the ONS showed inflation rose at the fastest pace since June 2013 in May, climbing to 2.9% and exceeding the forecast the Bank of England issued last month, when it indicated it expected inflation would peak at 2.8% this autumn.
Scott Bowman, UK analyst at Capital Economics said: "The fact that growth in sales values has held up well in recent months suggests that uncertainty isn't holding back spending.
"Accordingly, as the effect of the fall in the pound on inflation starts to fade, there should be scope for spending volumes growth to accelerate."
Britons also had to deal with a sharp increase in average store prices, which increased by 2.8% year-on-year, when excluding fuel, the sharpest growth on record since March 2012.
Meanwhile, figures published on Wednesday showed basic salaries excluding bonuses grew 1.7% in the three months to April, the lowest rate of increase since 2015 and below the 2% forecast and fell 0.6% when adjusted for inflation.
Britain's economy is heavily reliant on consumer spending and last month's sharp drop in retail sales suggests the economic slowdown analysts have expected might be about to materialise.
"Consumer spending has been feeble and wage growth is lacklustre," said Naeem Aslam, chief market analyst at Think Markets UK.
"Investors have been feeling the pinch due to the higher inflation, the concussion of Brexit."