With its vast salt flats, volcanos and eerily-coloured mineral formations, the Danakil Depression is one of the hottest and inhospitable places on Earth.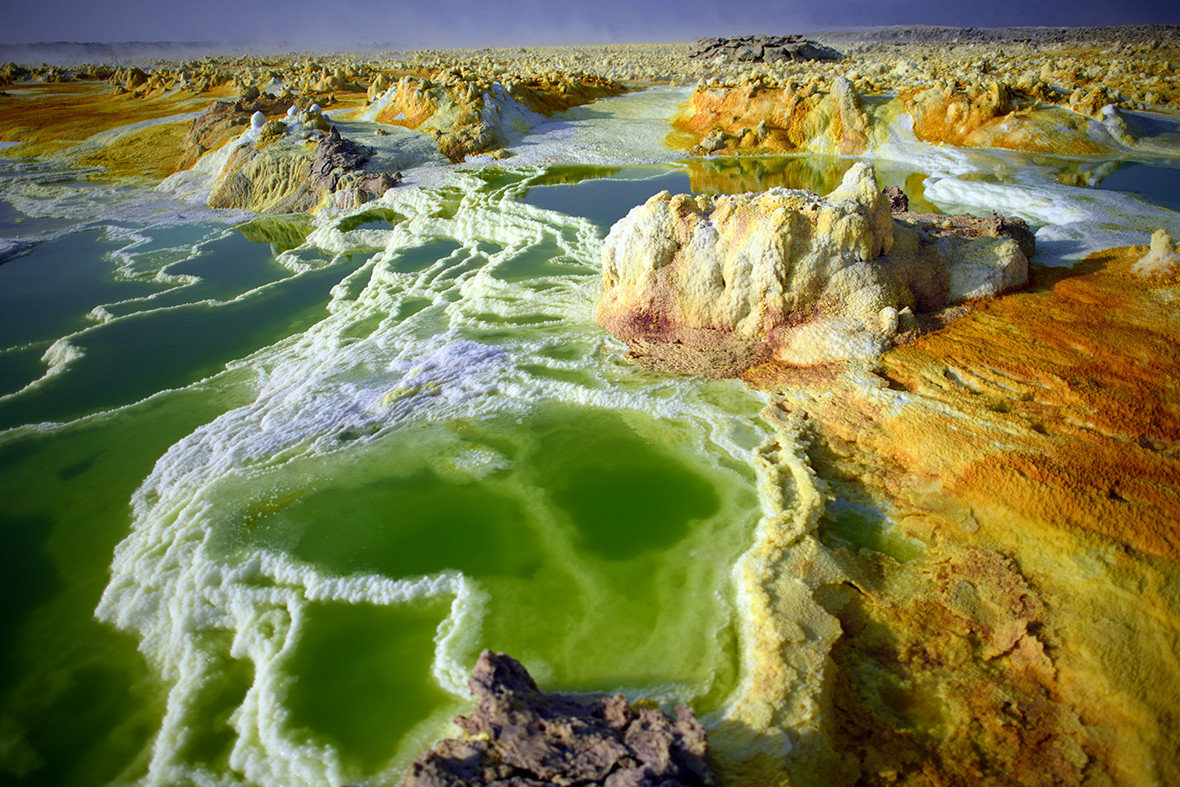 Once described as "a land of death" by the British desert explorer Wilfred Thesiger, the depression is a result of the presence of three tectonic plates in the Horn of Africa. It overlaps the Afar region of northeastern Ethiopia and is the lowest point in the continent and lies 100 metres below sea level.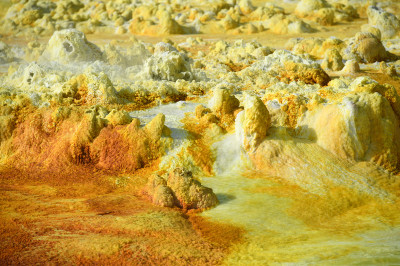 Despite a searing average annual temperature of 34.4 Celsius (94 degrees Fahrenheit) merchants have been travelling across the vast, cracked desert basin with caravans of camels for centuries to collect blocks of salt, once used as a form of currency and known as Ethiopia's "white gold". They mine the salt from the ground by hand, in temperatures that can rise to over 50 degrees.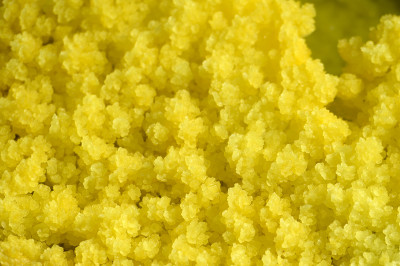 Men walk with a long train of camels as they look for a suitable spot to collect salt from the desert surface. The pale mineral is extracted and shaped into slabs, then loaded onto the animals before being transported back across the Danakil Depression so that it can be sold around the country. Getty Images photographer Carl Court accompanied a group of miners across a salt plain within the Danakil. IBTimesUK presents some of the most best photos from his photo series: