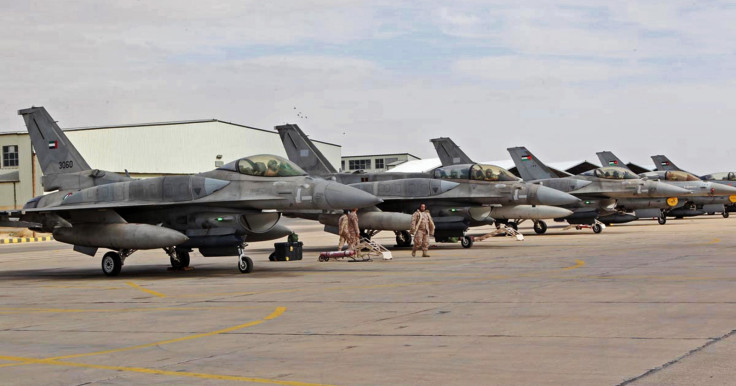 Washington has approved the sale of bombs worth $785m (£600m) to the United Arab Emirates (UAE) in the ongoing fight against the Islamic State (Isis). The sale includes $45m non-major defence equipment besides 14,640 bombs and guidance kits.
A statement released by the Defense Security Cooperation Agency, which takes care of the sales of arms to foreign countries, said: "The State Department has made a determination approving a possible Foreign Military Sale to the United Arab Emirates for munitions, sustainment and support."
The lawmakers have 30 days to formally ratify the process. The US agency's statement added: "The proposed sale of this equipment and support will not alter the basic military balance in the region. There will be no adverse impact on US defence readiness as a result of this proposed sale."
"This proposed sale contributes to the foreign policy and national security of the United States by helping the UAE remain an active member of the Operation Inherent Resolve (OIR) coalition working to defeat the Islamic State in Iraq and the Levant (ISIL)," said the department referring to another acronym of the IS.
The Obama administration considers the UAE a key ally in the US-led coalition, which is spearheading the fight against IS militants in Iraq and Syria. The Sunni kingdom's Al Dhafra airbase remains pivotal in the US's air campaign as it hosts more than 3,500 American troops along with a fleet of fighter and spy aircraft. Washington has been constantly pressing Gulf States to contribute more to the efforts to combat the IS Islamists in the region.