North Korea says latest missile tests are 'dry run' for attacks on South Korea and US positions
Pyongyang fired two short-range Scuds and a medium-range Rodong missile on 19 July.
North Korea has said that its latest missile tests were intended as simulated attacks on South Korean and US positions in the region, according to reports on Wednesday (20 July). Pyongyang's declaration comes just one day after it fired three missiles.
Asserting that the launches were an "armed protest" against Seoul's decision to deploy advanced Terminal High Altitude Area Defence (Thaad) system in the Korean peninsula, the North added that all the three missile tests were successful.
The drills were personally overseen by the reclusive nation's leader, Kim Jong-un. A report, by the state-run Korean Central News Agency (KCNA), said: "The drill was conducted by limiting the firing range under the simulated conditions of making pre-emptive strikes at ports and airfields in the operational theatre in South Korea, where the US imperialists' nuclear war hardware is to be hurled."
Pyongyang fired what is thought to be two short-range Scuds and the third medium-range Rodong missile on Tuesday (19 July), which, again, escalated tensions in the Korean peninsula. The North is angered by the US and South Korea's decision to position the sophisticated defence missile system in the region.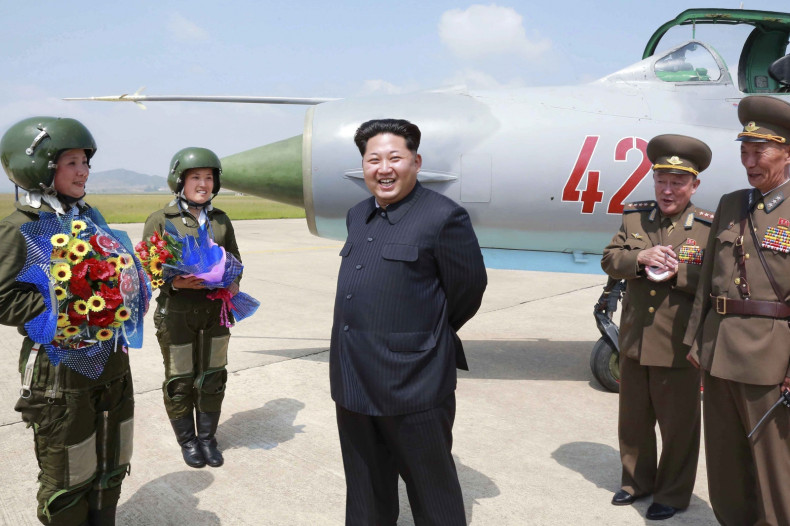 The KCNA report further stated that Pyongyang "...once again examined the operational features of the detonating devices for nuclear warheads mounted on the ballistic rockets at the designated altitude over the target area". Analysts have so far ruled out that the North has acquired the capability to miniaturise nuclear warheads and mount them on ballistic missiles.
"But it's a reminder that they are continuing to pursue nuclear warhead development, and that itself is an escalation of risks for us," Yang UK, senior researcher at the Korea Defence and Security Forum and an adviser to the South Korean naval forces, reported Reuters.
Pyongyang had earlier threatened to mount a "physical response" against the US and South Korea for the deployment of the Thaad missile interceptor system.