Watch Cincinnati Reds Fan Make One-Handed Catch in Stands While Holding Son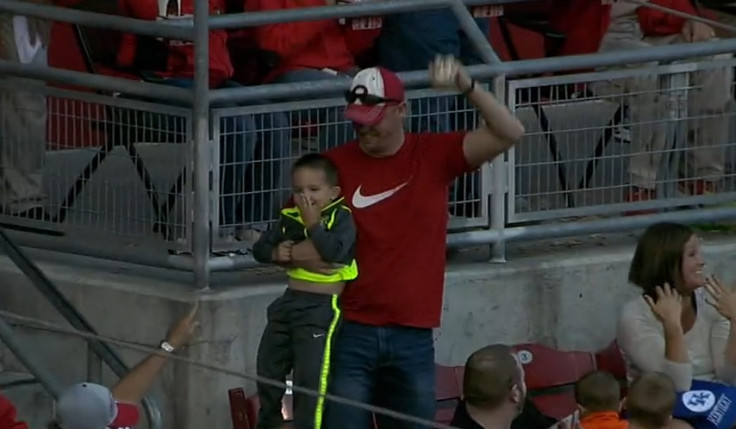 A father made an impressive one-handed catch while holding on to his son as the pair watched their beloved Cincinnati Reds.
The catch came after a Chicago Cubs hitter struck a foul ball into the rafters during the Reds vs Cubs clash.
Video cameras caught the man, who admitted to having played college baseball in Kentucky, stretching out his left arm to pluck the ball out of the air while holding on to his son with his right arm.
He was applauded by nearby fans before a US broadcaster caught up with him. He told the presenter: "It was far enough away and that was my glove hand. It just kind of happened."
During baseball games, many believe the fans catching balls provide almost as much excitement as the game itself, with many scrabbling in vain to catch home runs.
No spectator intervention has been more controversial than the infamous Steve Bartman incident, which occurred during an important MLB playoff game between the Chicago Cubs and the Florida Marlins in 2003.
With Chicago ahead 3–0 and winning 3-2 in the best of 7 series, several spectators attempted to catch a foul ball off the bat of Marlins' baseman Luis Castillo.
One of the fans, Steve Bartman, reached for the ball, deflecting it and denying a catch to Cubs outfielder Moisés Alou.
The moment was later viewed as a decisive turning point in the series with the Cubs ending up losing the game.
© Copyright IBTimes 2023. All rights reserved.