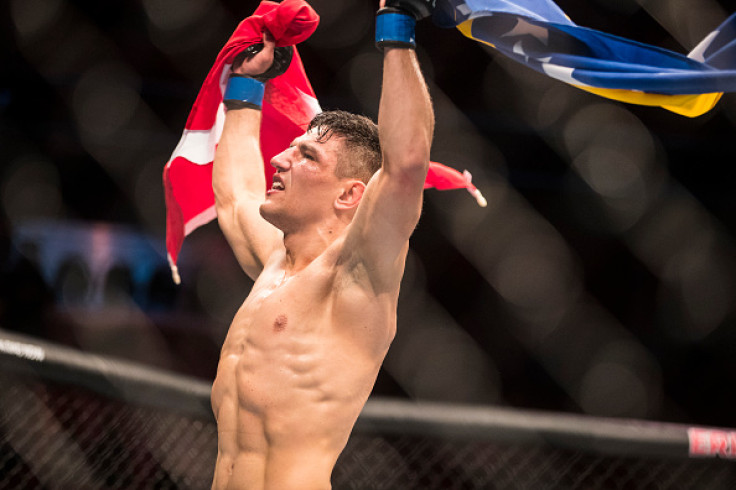 Damir Hadzovic staked his claim for "knockout of the year" after a nasty knee finish of Marcin Held at UFC Fight Night 109 in Stockholm, Sweden on Sunday (28 May).
Hadzovic was actually losing his fight but was able to finish his opponent off early on in the third and final round with a knee to the face as Held attempted an imanari roll (leglock).
The victory means "The Bosnian Bomber" now has an MMA record of 11-3 as well as his first victory in the UFC, having lost in his debut to Mairbek Taisumov in April 2016.
"I knew this guy [Held] would come and try to take me down," the 30-year-old said following the fight. "I know he is strong in the first rounds and he puts a lot of pressure on so I had to weather his explosiveness and his strength."
"I felt like, as we went on, he was fading and I knew he was getting tired. Going into the third I saw that he was breathing heavily and so I thought, now is the time to fake my jab and pull up my high knee."
"I was expecting exactly this finish. I said in several interviews this week that I would finish him in the third round so it's crazy, it worked, I cannot believe it."
Hadzovic's knockout earned him $50,000 (£38,980) as he was awarded a performance of the night bonus
The Bosnian, who now lives in Denmark, also revealed post-fight that he was an MMA referee and that he will be officiating an event there next week to help the sport grow.