American skydiver Luke Aikins made history on Saturday (30 July) when he became the first man to jump from 25,000ft without a parachute and land in a net. It was a 100-by-100ft wide net and the 42-year-old walked out of it on landing, after free-falling for about two minutes.
The stunt took place at the Big Sky Ranch in Simi Valley, California and the 42-year-old made history with the Stride Gum Presents: Heaven Sent stunt. The event was telecast by Fox Network.
According to The Daily Mail, the crew spent around two years helping the American prepare for the event, which he managed to complete successfully. After he landed in the safety net, Alkins went and hugged his son and wife.
"I'm almost levitating, it's incredible. This thing just happened! I can't even get the words out of my mouth," Aikins said, raising his hands over his head.
The record-breaking skydiver was asked to wear a parachute as a safety measure. However, he left the plane without it and explained the reason behind his move.
"I'm going all the way to the net, no question about it. I'll just have to deal with the consequences when I land of wearing the parachute on my back and what it's going to do to my body," the American skydivers said.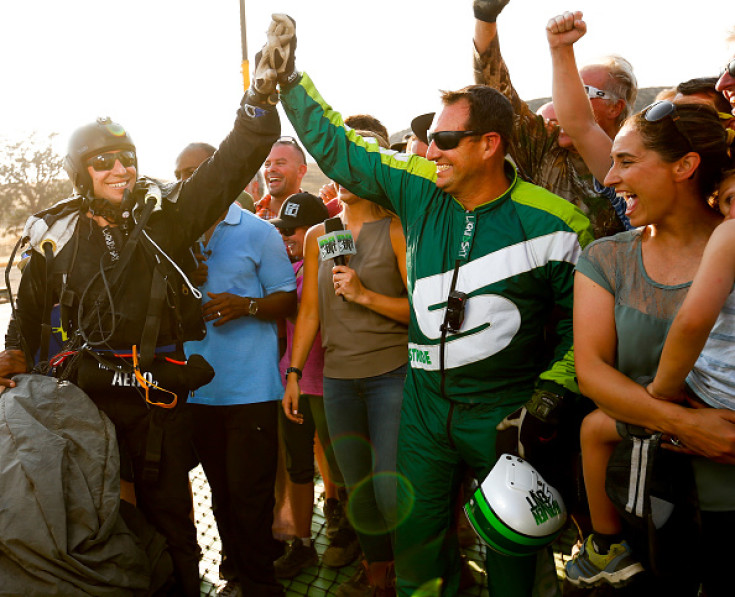 Aikins also took to social media to express his delight and thanked everyone for their support.
"We did and cannot thank everyone enough for the support. My vision was always proper preparation and that if you train right you can make anything happen. Thank you!!!!" Aikins wrote on his official Facebook page.