Afghan cleric, 60, arrested after marrying 6-year-old girl given as a 'religious offering'
Child marriages in Afghanistan on the rise due to poverty.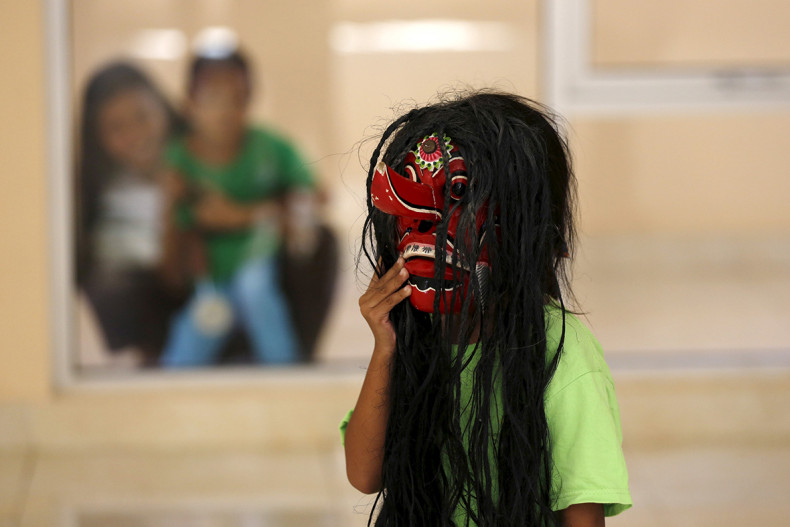 A respected cleric was arrested in Afghanistan after allegedly marrying a 6-year-old girl. Mohammad Karim claimed that the child was offered to him as a gift and that her parents had full knowledge of the marriage. But when the child was interviewed by police she said: "I am afraid of this man."
The 60-year-old Muslim holy man from the Ghor province in Afghanistan claims the girl was a "religious offering". He added: "The girl was given to me as a gift and we were married so I could raise her."
The ceremony was held during the month of Ramadan, which was witnessed by around 40 people, according to Radio Free Liberty. However, the girl's parents strenuously refute any knowledge of this, saying that their daughter was abducted.
According to the deputy police commander of Ghor: "This man has said his wedding to this girl was approved by her mother and father." Police arrested Karim on 27 July and he is being held in the provincial capital, Firuz Koh.
"We spoke to her parents and they strongly deny they attended the wedding," Mohammad Zeman Azami said. "On the phone, the parents told me their daughter was kidnapped."
The child is expected to be returned to her parents in the near future, as she is currently being cared for in a shelter, where there are concerns for her wellbeing, even though it is believed she was not physically harmed.
Karim said he did not have sexual intercourse with the 6-year-old, which was confirmed by Dr Nashafarin Shihab, from the main hospital in Firuz Koh.
"An examination was carried out in the presence of two midwives," she said. "The examination showed that the girl had endured no physical or psychological harm."
Masooma Anwar, the head of the provincial women's affairs office in Ghor, described the purported marriage as "shocking".
"Perhaps this girl has been kidnapped, trafficked, or was married to this man," said Anwar. "We cannot determine the facts yet. We are working to find out the 100% truth of what happened."
"This girl does not speak, but repeats only one thing: 'I am afraid of this man'," She added.
Child marriages are on the increase in Afghanistan, according to the Afghanistan Independent Human Rights Commission (AIHRC). "In some regions, because of insecurity and poverty the families marry off their daughters at a very early age to get rid of them," AIHRC chief Sima Samar said.