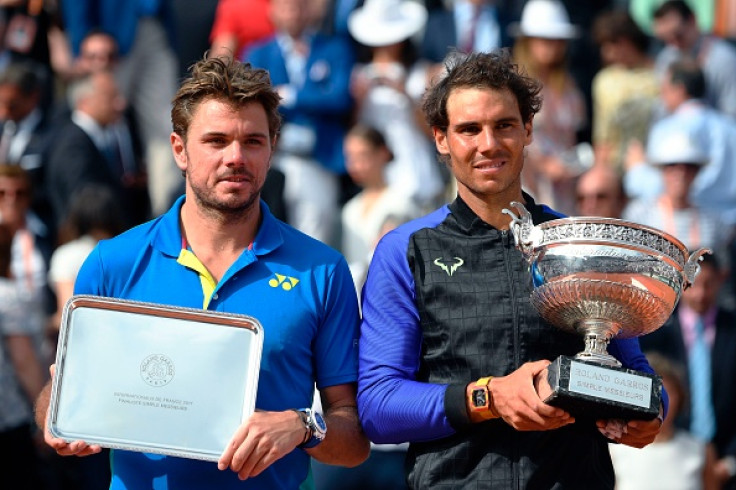 Magnus Norman has revealed that his split with Stanislas Wawrinka over the year was due to family reasons as he has two twin daughters to look after and being away for weeks on end wasn't an option any more.
He had kind words for Wawrinka and believes that if not for the likes of Roger Federer, Rafael Nadal, Novak Djokovic and Andy Murray, he would be number one in the rankings.
He teamed up with Wawrinka as a coach in 2013 and together they spent four years, winning three Grand Slam titles - the 2014 Australian Open, the 2015 French Open, and the 2016 US Open. The former World No 2 from Sweden helped Wawrinka to a 12-5 record in finals and has been central in his success over the years.
Wawrinka had an unimpressive finish to the 2017 season with a 26-11 match record, including one ATP World Tour title in Geneva where he defeated Mischa Zverev in the final. He also reached the final of the BNP Paribas Open and the ATP World Tour Masters 1000 Indian Wells, while his only proper entry into a Grand Slam final was at Roland Garros where he was convincingly defeated by Nadal in straight sets.
"We ended on a mutual agreement, I have two six-year-old twins girls and being away from home for 30 weeks per year was very hard," Norman explained, as quoted by Tennis World USA.
"Stan is a person with who you like working, he is shy, introvert, and has a life outside of tennis, which is really important and made our relationship good. He is a typical Swiss worker. I remember the first time I spoke to him: I told him to write on a paper his goals, and I would have done it too.
"My last point was to play ATP Finals, a goal that any of his coach had set to him. I believed in him. He was No 3, but lived in the same era as Federer, Nadal, Djokovic and Murray... otherwise he would have been World No 1," he added.