Former Newcastle United forward Alan Shearer believes Manchester United's Wayne Rooney will come close to breaking his Premier League all-time goalscoring record.
Shearer, who also played for Blackburn Rovers during the Premier League era, scored 260 goals, leaving him ahead of Andy Cole and Thierry Henry.
The England striker has scored 143 goals in the Premier League for Everton and United, and Shearer fears his record could come under threat from Rooney.
"I really think Wayne could challenge that 260-goal mark," Shearer told BBC 5 Live.
"If he continues in the rich goalscoring form he's in right now, I think he'll get close.
"Wayne hasn't always looked like a natural goalscorer, but then I struggled for regular goals in the first few years of my career too, and he's still only 26.
"If he can steer clear of serious injuries - I had three which cost me more than two years of my career - for the next few years, he's definitely got a chance."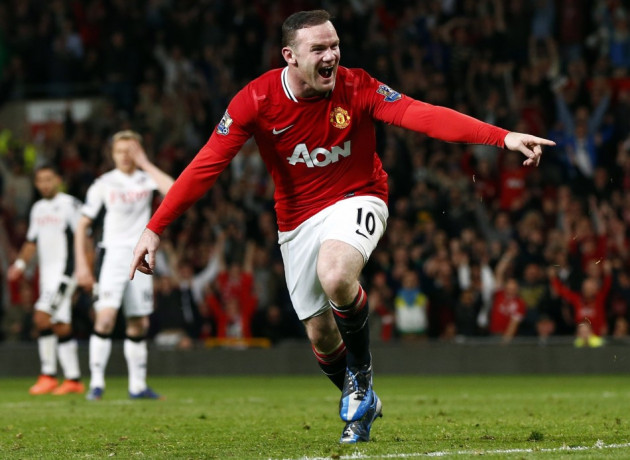 Despite scoring 26 goals in the Premier League for United this season, Rooney lost out to Robin van Persie for the Professional Footballers' Association Players' Player of the Year award and the Football Writers' Player of the Year.
United face a potentially pivotal game with Manchester City at the Etihad Stadium next Monday, with the Premier League title likely to be decided.
The ex-England captain's comments come as the Premier League celebrates 20 years since the league's inception, with a series of awards, including the best player, up for grabs.
Shearer has been nominated in three categories, best player and best celebration, while he has also been shortlisted in the fantasy team of the seasons.
He faces competition from the likes of Thierry Henry, Eric Cantona and Dennis Bergkamp for each of the three awards, and the Toon legend has his own take on who should scoop the best player prize.
"I'm delighted to be on the list of course, and it was a great privilege to play with and against so many great players in the Premier League," he added.
"It's a tough question to answer - but to my mind it would have to be a choice of two men: Ryan Giggs or Paul Scholes. I've got to say, Scholes is the best player I've played with and against; he's got absolutely everything that a midfielder needs.
"Playing with him for England, you knew that when you made a run, the ball was going to come at you with precision nine times out of 10, and there are not many players who can do that."
The winners will be announced over several days starting on 3 May prior to an awards ceremony on 15 May.