Chilean forward Alexis Sanchez is the kind of "winner" Manchester United needed to sign to return to the top, former Red Devils captain Wayne Rooney has said.
Sanchez, 29, moved to Old Trafford from Arsenal last month, with Henrikh Mkhitaryan moving in the opposite direction in a straight swap deal.
The former Barcelona forward scored his first goal for United in the 2-0 win over Huddersfield at Old Trafford on 3 February, and Rooney said his former club had recruited the "perfect player" to take them to the next level.
"I really think he is the perfect player for Manchester United," the Everton striker told Sky Sports. "He has got aggression, passion, desire. And you can see he is a winner.
"That is what Manchester United have really lacked – players around [Romelu] Lukaku who can really push Lukaku on.
"Sanchez will do that. Like [Carlos] Tevez when he joined United – he lifted players around him, getting that extra five, 10 per cent."
United are second in the Premier League table, 13 points behind leaders Manchester City with 12 games left in the season.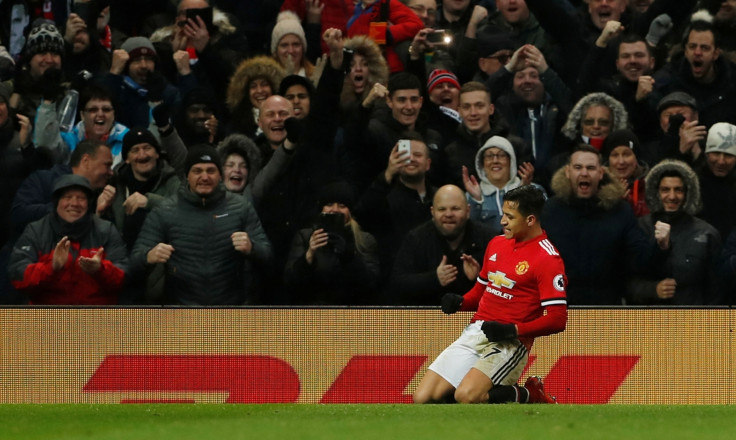 While Rooney acknowledged that it would be nearly impossible for his former club to chase down City this season, he added that it would be a difficult task next season as well if Pep Guardiola continues to improve his squad from a position of strength.
"In terms of catching Manchester City, they certainly won't this season, but, if I am being perfectly honest, it will be difficult to catch them next season," Rooney said.
"City are getting to the level Barcelona were at four or five years ago. It is not nice for me to say, but it is almost perfect football at times.
"Guardiola is putting the foundations in place to try to emulate that Barcelona team, and they are well on their way to do that. Another one or two players coming in this summer, and I don't think they are that far away."