Wayne Rooney is willing to consider a move to Arsenal if Chelsea fail with their bid. The Manchester United striker, according to the Mail Online, is eager to work under Jose Mourinho.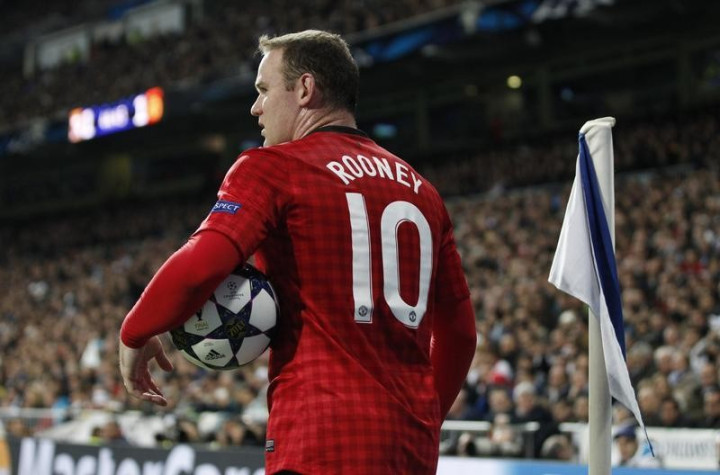 Chelsea have already had one bid rejected by the Premier League champions but Mourinho is keen on signing the England international and is likely to bid again. The Gunners, meanwhile, have shifted focus for the time, with Liverpool's Luis Suarez in their sights. Arsene Wenger has had two bids - one for £35m and the other in excess of £40m - rejected.
Arsenal's eagerness to sign a high-profile striker in this transfer window has been illustrated by their willingness to shatter a previously rigid salary structure. Rooney earns a reported £240,000 per week at Old Trafford. The north London club's chief executive, Ivan Gazidis, has already confirmed significant funds for Wenger and hinted at the radical re-structuring of the wage budget needed to accommodate a player like Rooney or Suarez.
The Mail believes Arsenal will offer the 28-year-old Rooney a five-year deal at £200,000 per week. The former Everton man is in England at the moment, having returned early from the club's pre-season tour with a hamstring problem.
The race to sign Rooney, Mourinho believes, is likely to continue till the very end of the transfer window, with United reluctant to sell and both London clubs apparently determined to buy.
"The sooner you have the players the better. You know the squad you have, you know what you have to work with, you have time for that. The market is open until 31 August and many clubs are waiting to the last moment to make their decisions, and those decisions affect a number of other clubs," Mourinho said.
"The one who sells has to go and buy, then they have to buy to replace, so no club is safe. Until the last minute, a club can go there and steal a player. I don't mean steal a player but steal the balance that a manager has when he's working with a team. In that aspect, we are okay because we don't have players to sell, so none of my players is leaving under any circumstances," he added.