Television personality Griff Rhys Jones has said that he would move to a different country if the UK was to introduce a mansion tax, adding that he wouldn't "squeal" to make people less fortunate than he feel better about themselves.
The Labour Party has said that it will introduce a Mansion Tax on properties worth more than £2m to if the Ed Miliband-led party wins the general election in 2015.
The proceeds from the somewhat controversial tax would go into a £2.5bn ($4.1bn, €3.1bn) "time to care" fund to create 20,000 more nurses, 8,000 more GPs, 5,000 more care-workers and 3,000 more midwives by 2020.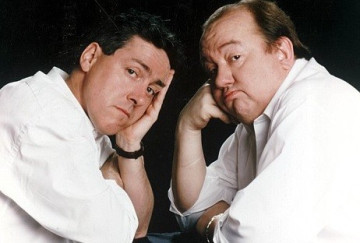 However, this has not sat well with some of the countries more wealthy residents, especially those who live in London, and TV presenter and comedian Griff Rhys Jones has said that he will pack up if he is hit with a "colossal" tax bill for his property.
Jones said that he bought his property in Fitzrovia, London a decade and a half ago when it was run down, but he has spent the subsequent years renovating it.
He told the Telegraph: "It would mean I'd be paying the most colossal tax, which is aimed at foreigners who have apparently come in and bought up all the property in London. That sounds about as fatuous an idea as that immigrants are stealing all the jobs.
"I'd probably live abroad because I could get some massive palace which I could restore."
The former Not The Nine O'Clock News star added that he is unlikely to get much sympathy from those who don't have £2m plus homes.
He continued: "I mustn't equate my own angst about the mansion tax with a national policy angst," he said.
"It's quite likely that the population is keen on seeing rich people squeal.
"So I'm not going to squeal to make them feel better."
He is not the first wealthy celebrity to raise concerns about the proposed tax. Last month former England footballer Sol Campbell, 40, called the tax a 'cheap and easy way to extract money from individuals who have done well'.