With all of the problems involving top UFC stars being caught out with potential doping violations, it feels like many fans have placed their attention on the drama happening outside of the octagon while taking their eyes off the reason they started watching MMA in the first place – the fights going on inside the cage.
Of course, that's not to say that everyone has turned a blind eye to the events coming up. The UFC will be putting on a show nearly every weekend for over a month to try and keep supporters satisfied, with a much-anticipated rematch between featherweight champion Conor McGregor and Nate Diaz the pick of the bunch.
It's still a few weeks before 'The Notorious' and Stockton's favourite son do battle once again. However, if the thought of waiting for McGregor-Diaz II seems like too much to bare right now, then fret no more and watch welterweight title-holder Robbie Lawler fight this Saturday. His bouts always provide fireworks.
'Ruthless' may not have the brash, in-your-face personality of McGregor or the marketability of Ronda Rousey but what he lacks in those areas he more than makes up for with his ability to actually do his job – punch people in the face really hard.
Lawler is gritty and relentless in his fighting style, which often leads to bloody, dragged out wars that would not look out of place in an action movie.
It all started when former UFC 170lb king Georges St-Pierre retired and created an extremely large void in the division. Who would take up the mantle as the best welterweight in the world now that GSP had abruptly left the sport? Many considered Johny Hendricks to be that man, and for a short period of time he was.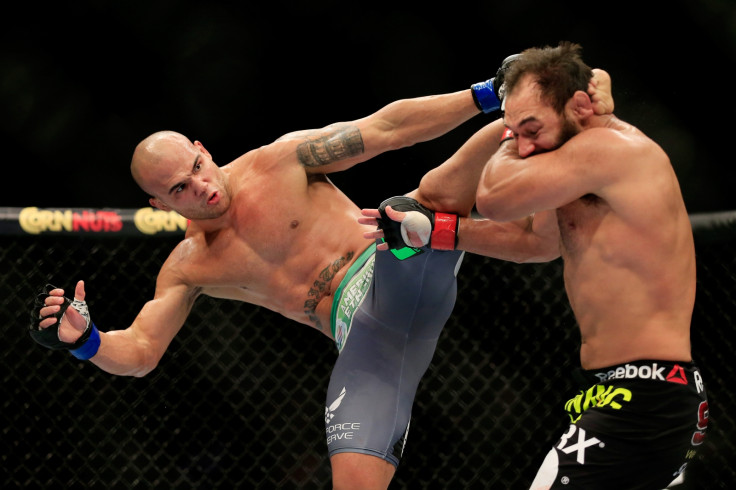 However, when it came time for the cream to rise to the top, Lawler was the one who filled the hole left by the former champ and what a magnificent and entertaining ascension it's been since he made his return to the company in 2013.
Despite losing a close decision battle against Hendricks at UFC 171 when they first competed for the strap, Lawler has smashed his way through a murderers' row of welterweight contenders ever since.
Hendricks, Carlos Condit and Matt Brown have all been defeated by Lawler during his second run with the company. However, none of them have had their careers altered quite like Rory MacDonald, whose nose was repeatedly smashed during a memorable title fight at UFC 189.
If there's a contest that perfectly defines the champion's style, it's that one. Not only did he show how tough and unwilling he is to back down from any opponent, Lawler also demonstrated, once again, that when he smells blood he will not hesitate to go in for the kill.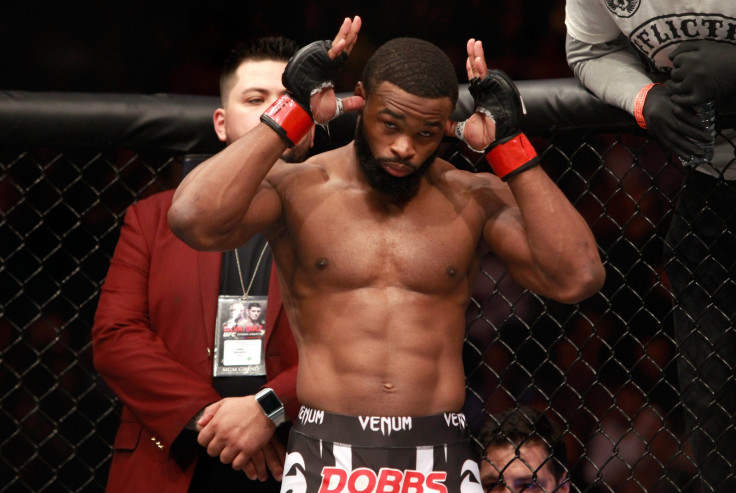 Despite the fact that he's now an MMA veteran, Lawler's stock is at the highest it's ever been during his 14-year career to date.
Which is why his opponent on Saturday (30 July), Tyron Woodley, is such a dangerous person to face. Lawler could be one more win away from becoming the fighter that everyone has to see, yet Woodley could take it all away from him.
With his exceptional wrestling and powerful hands, Woodley could prove to be the spoiler just as Lawler scales the brink of full recognition. However, it is that uncertainty that comes with every brawl that makes him such a captivating fighter to watch.
If Woodley can't get the finish at some point during their 25-minute fight, Lawler has shown time and time again that he has the ability to take punishment and come roaring back with even more ferocity.
However, as we've seen many times in the fight game, if you live by the gun you will eventually die by the gun. It's just a question of whether or not Woodley is the sharpshooter in the UFC welterweight division who can take Lawler out.